Reps committee to present report of acquisition of OVH Energy by NNPC
The committee were investigating alleged fraudulent acquisition by OVH Energy.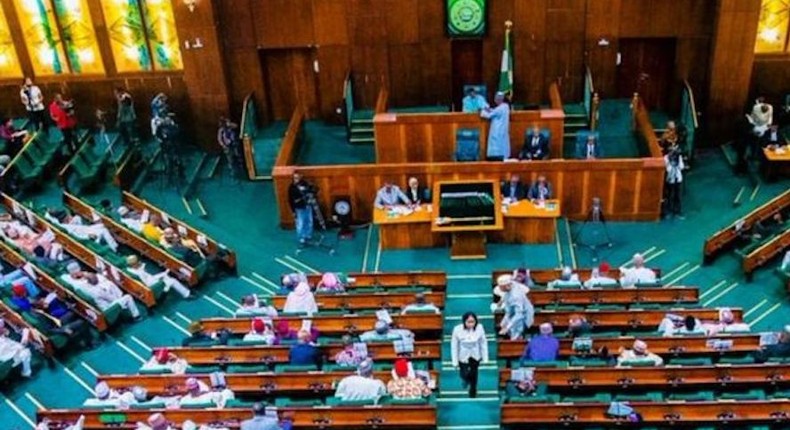 The House of Representatives ad hoc committee investigating alleged fraudulent acquisition of OVH Energy by the Nigerian National Petroleum Corporation (NNPC) Ltd is set to present its report to the House.
This is contained in a statement issued by the Chairman of the ad hoc Committee, Rep. Hassan Nalaraba who spoke after the oversight function/facility tour of OVH Energy assets acquired by NNPCL in Lagos State.
Nalaraba assured Nigerians that the committee's report would reflect its findings and recommendations. Some of the assets inspected by the committee according to him include: Storage facilities located at Apapa Terminal 1, Ikeja Aviation Terminal, Parking Store/Warehouse located in Apapa,
Others are the ASPM Jetty at Admiralty Channel, among others. He said some of the assets seen by the committee are: 6 million litre for AGO, 23 million litre storage for PMS, ATK, among others.
He also listed storage Tanks, former OVH head office, 17 million litre Lubricant Blending Kettle located within the lubricant Plant, Jetty, among others. He said Dipo Makinde who conducted members round the facilities informed them that NNPC retail had Drum Production Plant in Kaduna State.
He reiterated the resolve towards gaining more from the value chain, with the expectation of growing dividends up to 80% that would go into the Federation Account. He said Makinde assured members of the committee that NNPC retail is gradually drawing down on the usage of Oando brand.
He said Makinde also assured the committee that necessary measures had been put in place to ensure safety of all the equipment within the plants.
JOIN OUR PULSE COMMUNITY!
Recommended articles
Sanwo-Olu advocates ₦7 trillion budget for 2024 to address infrastructural needs
Akinwumi Adesina urges African leaders to tackle brain drain
Court awards ₦50 million damages against Seyi Makinde, for unpaid debt
Ministry of Power to collaborate with states to enhance power supply
Benue House of Assembly commends Governor Alia amid APC crisis
IGP urged to immediately arrest Kwankwaso over alleged plot to destabilise nation
Social Democratic Party dismisses rumours of coalition against President Tinubu
CBN issues warning against counterfeit naira banknotes
CBN alerts Nigerians over counterfeit naira notes in circulation