'Those asking me to account for Abacha loot are stupid,' Ex-president says
Former President, Olusegun Obasanjo has said that persons who are asking him to account for public funds stolen by late dictator, Sani Abacha are stupid.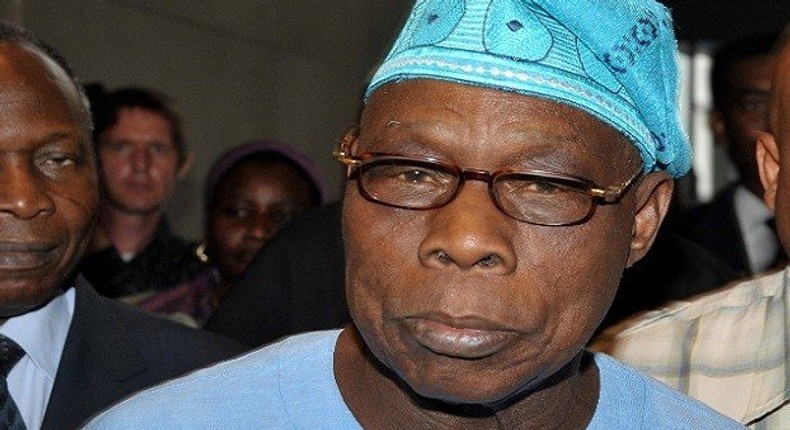 Obasanjo also described the persons in question as ignorant and uneducated.
The former president is said to have made the comment during a recent interview, according to Vanguard.
"They said the money recovered from Abacha, I should account for it. What stupidity! The man who asked for it, the man who gave the judgement or who answered them are all stupid, with due respect," he said.
"I don't keep account, all Abacha loots were sent to Central Bank of Nigeria, CBN, and every bit of it was reported to Minister of Finance. My job was to write where we can get help to recover the money.
"Every penny that comes out of it went to CBN, so if they want to know what happened to the money, they should call CBN governor or call the Minister of Finance.
"But again, it shows ignorance, total ignorance, which is lacking and you wonder, are these people educated? They can also approach the man who helped us in recovering process to give the list of money recovered and where he took it," he added.
Meanwhile, Switzerland has begun taking steps towards returning a fresh sum of $320 millio which was stolen by Abacha during his regime.
-----------------------------------------
See Pulse Photo-News gallery below:
JOIN OUR PULSE COMMUNITY!
Recommended articles
We're still owing 10,000 retirees N10bn pension outstanding- Lagos govt
INEC monitors security situation ahead Osun guber poll – Chairman
Soludo seeks foreign assistance for Anambra development
Osinbajo leaves for Accra ahead of ECOWAS summit
Labour Party gets new governorship candidate in Enugu
Ondo church kept kidnapped kids in basement for over 6 months - Group
2023 presidency: Ohanaeze president mourns injustice against Igbos
The wrath of God will befall anybody who blasphemes Jesus - Adeboye
Police rescue abducted kids in underground of Ondo church; pastor arrested