"Elrufai wants to kill me" - Shehu Sani
Senator Shehu Sani of Kaduna Central has alleged that the Kaduna State governor, Nasir El-Rufai plans to kill him and others who criticized his 'anti-people' policies.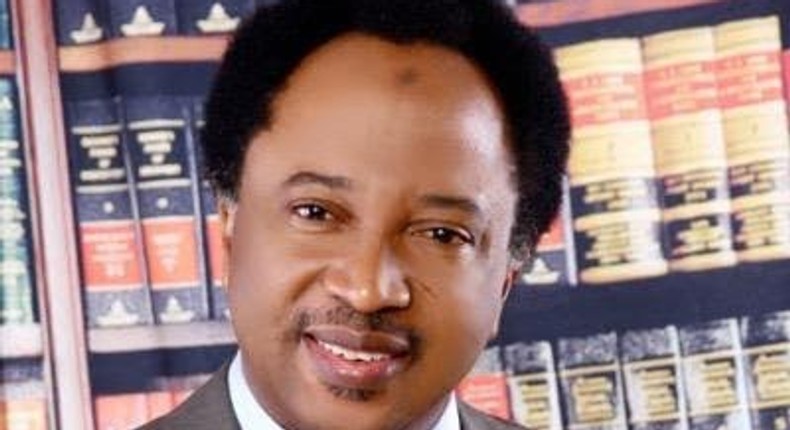 In a statement issued on Monday, June 6, 2016 and signed by his Special Adviser, political and ideology,
"We wish to advice El-Rufai that he doesn't need to crush ants or spill the blood of Senator Shehu Sani and others to realize his political ambitions. El-Rufai is not appeased with his suspension of Sen Sani from his pocketed state APC he has now resorted to threats of crushing and marching," the statement said.
"Our attention has been drawn to a hate speech and threat to life made by Governor Nasiru El-Rufai against distinguished Senator Shehu Sani in the governor's circus christened as Town Hall meeting in Giwa Local Government on 4th June 2016."
"We could have easily dismissed or ignore this statement as tantrums of an accidental governor high on weekend marijuana, but we decided not to take things for granted in view of the petite governor's mean and vicious history and his allergy to criticism. Also fresh in our mind is the mass killings and burial of members of the Islamic movement in Zaria last December," the statement said.
According to the statement, "we view his unguarded and provocative utterances as nothing but a hate speech and a direct threat to the life of Senator Sani and others whom the governor perceive as his enemies."
"We hold Governor Nasiru El-Rufai personally responsible for any harm done on Senator Sani," the statement said.
"This statement is to publicly alert security agencies and the general public that in the event of any injury or assassination of Senator Shehu Sani, no one should be held responsible but Governor Nasiru El-Rufai."
"In Kaduna, a journalist, Dickson was jailed and a university lecturer,  was jailed and suspended for criticizing the governor, killing Senator Shehu Sani will not give him the 'quiet' he so much desires to continue with his anti-people programs and policies in Kaduna State."
"It will interest the general public to know that after the dubious condolence visit by the governor over the death of the senator's mother, Governor El-Rufai continues to use state funds to sponsor attacks against the senator on local radio stations," the statement added.
The statement said Elrufai has recently granted a personal interview on TVC television channel where he rained invectives against the distinguished senator.
"El-Rufai is a desperate and drunken power maniac. He is a Lilliputian despot whose heart and liver cannot take or stand criticism. He is a man angry with his height and frame. He is a man desperate to outshine PMB and all out to crush human beings he calls ants on his way. El-Rufai claimed he wants to make Kaduna great again but he actually wants to make it grave again, proven by his lethal threats against his perceived opponents," the statement added.
JOIN OUR PULSE COMMUNITY!
Recommended articles
Delta Govt approves grants for mission schools
2023: PDP presidential aspirant, Hayatu-Deen promises to priotise security, re-jig economy
EFCC arrests accountant-general for N80bn fraud
Blasphemy: Sokoto court remands suspected killers of Deborah Samuel
Ganduje withdraws from senatorial race, backs Barau Jibrin
Osinbajo engages Jigawa APC delegates, says Nigeria deserves the best
JAMB increases UTME service charge at CBT centres to N2, 000
Sylva withdraws presidential bid, back to office
UTME: Parents express worry over backlog of admissions following ASUU strikes