"EFCC forced me to make my statement," NIMASA's ex-ED says
In his testimony, he alleged that  EFCC starved him for two days and threatened to further detain him if he refused to write what they wanted.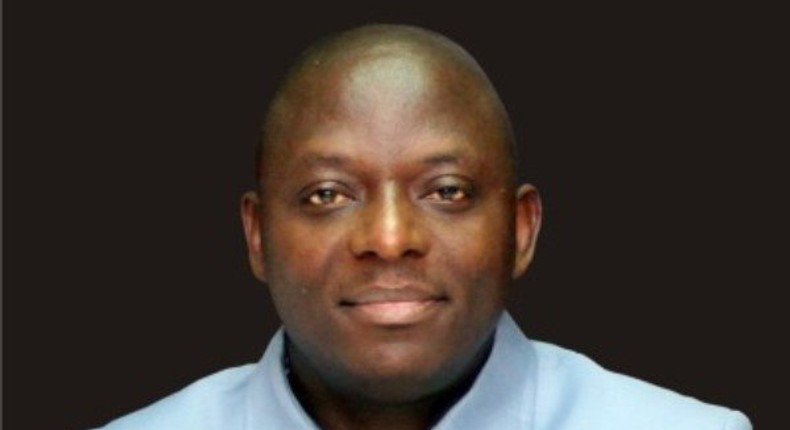 A former Executive Director in NIMASA, Captain
Agaba is a former Executive Director, Maritime, Safety and Shipping, at NIMASA---Nigerian Maritime Administration and Safety Agency.
He gave the testimony at the resumed trial of former Director General of NIMASA, Patrick Akpobolokemi and nine others, charged with N2.6 billion conversion and theft.
Others undergoing trial with them include Agaba's former aides Ekene Nwakuche and Governor Juan as well as Blockz and Stonz Ltd, Kenzo Logistics Ltd and Al-Kenzo Logistic Ltd.
EFCC charged them with converting N2.6billion between December 2013 and May 2015.
They had all pleaded not guilty to the charges.
Agaba said he demanded that his lawyer must be present before his statement was taken, but the request was allegedly refused.
His testimony followed an objection by his lawyer Mr Edoka Onyeke, that his client's statement to the EFCC was not made voluntarily.
Testifying in a "trial within trial" to determine whether the statement was made voluntarily, Agaba said EFCC operatives came to his office in August 2015, to conduct a search.
He said that after the search, they took him to their Ikoyi office.
He said that from EFCC's office, the operatives took him to his Lekki home and his house and vehicles were also searched.
"We got back to EFCC at about 11.45pm and one of the operatives, brought out a sheet of paper saying that I was going to write a statement.
"I requested to see my lawyer but they refused and said I should write even though I had not slept for 18 hours.
"I continued writing till about 1am when they took me to their detention centre," he said.
Agaba said he was brought back to the interrogation room the following day, and he contacted a lawyer, Mr Lanre Olayinka, who he said was not allowed access to him.
"I was told that I was not allowed to go home because I was seen as being uncooperative.
"Between 9am and 10pm, I was not given food. I was given water which I requested for, and on Aug. 20, I requested for bread and tea from an inmate.
"I was not allowed to write freely. I was threatened with not going home, which was like a death sentence to me because I had never experienced anything like that before.
Under cross examination by EFCC's lawyer Mr Rotimi Oyedepo, Agaba admitted that his daughter Pamela brought food and fruits to him at EFCC.
He also admitted that NIMASA's legal officer came to stand surety for him, and he was released on bail to the lawyer on Aug 20.
Agaba said he would not be surprised if it was shown to him that Olayinka signed a visitor's register having come to see him.
He said he was cautioned before making the statement.
When Oyedepo asked him to identify anywhere in the statement where EFCC operatives asked him to confess to the crime, he said he was never forced to admit to the crime.
Justice Buba adjourned the trial-within-trial to June 21.
JOIN OUR PULSE COMMUNITY!
Recommended articles
Atiku pledges to complete Mambilla hydro power project
South East APC women rally support for Tinubu/Shettima in Imo
FG to add 817MWs to national grid to boost power supply –TCN
Presidency dismisses Peter Obi's accusations of 'silent arrests'
Buhari meets Jonathan, pledges restoration of oil licence to Bayelsa
PDP administrations left N11bn pension arrears in Kwara - Govt
Insecurity: FCT minister orders sealing of abandoned building in Maitama
Lagos govt appeals N750,000 judgment against LASTMA
Obaseki vows to recover every land illegally converted by land grabbers
Get our Top Stories delivered to your inbox