Like Banky & Adesua, you'll glow with Burgundy as your wedding colour!
Here's why you should choose this colour to create a breathtaking atmosphere on your wedding day.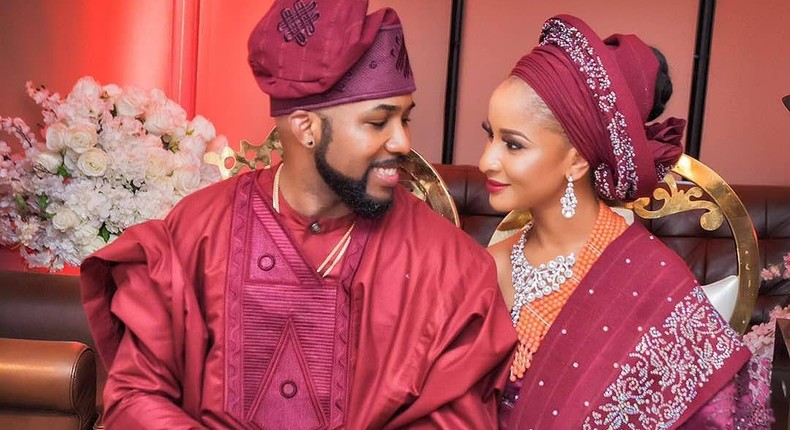 Burgundy is a cool and rich colour which is ideal for whatever type of wedding you wish to have.
The colour is associated with a wine of the same name, which probably explains why some people refer to burgundy as wine colour.
Indoor, outdoor, church, or at the registry, burgundy is one of the colours  and that never fail to create that required wedding atmosphere.
For the dark bride, or the light-skin bride, whether as a neck-tie or the colour of other accessories for the groom, burgundy looks very lush and noble, especially with gold accents.
Even as the bridesmaids dress colour, or as a second dress during the ceremony, burgundy is such a joy to behold.
Not only is the contrasting combo of burgundy and gold [or any other colour you choose] perfect for your outfits, it is great for any type of décor, too.
Get burgundy inspirations for your big day in the gallery below.
JOIN OUR PULSE COMMUNITY!
Recommended articles
Why stereotypes are harmful and not funny
10 things in a work email that means you messed up
10 signs that you are an introvert
5 things you should never say online
5 signs you should get back with your ex
Tested and trusted home remedies to losing weight
Protecting your eyes from excessive screen time
6 signs of a misogynistic relationship
6 most common reasons for divorce