A staycation is a sweet idea for lovers to explore
When next you're preparing for a couple timeout, a staycation is your best bet, seriously.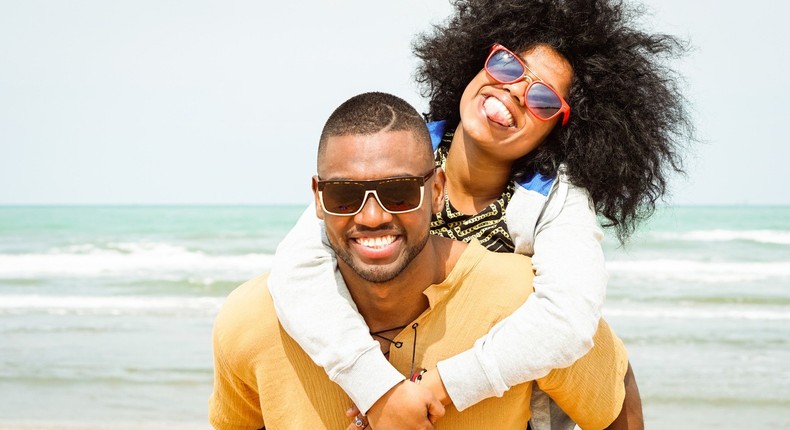 Sure enough the idea of a vacation sounds pretty cool. So does a baecation, yeah?
But how about a staycation?
Ever thought about the fun romantic possibilities available to you and your partner close to home?
Basically the idea of a 'staycation' is spending a holiday in your home country rather than abroad, or more relatively, one spent at home and involving day trips to local attractions.
So in very very simple terms, a staycation is a holiday spent in your locality, town, in your city... at home.
Picture this: a whole week off work with the woman or man of your dreams…
You take the kids off to be with their grandparents so you can go visiting the beach and soaking up the warmth of the sun and the refreshing coolness of the water, seeing movies at the cinema or staying home to bingewatch your favourite TV series, dancing crazily to some of your best jams, or pretty intimately to your fav romantic songs...
There is also the option of checking out art galleries, snoozing in bed long after your alarm has gone off… and staying in bed all day, eating, cuddling, making mindblowing love in several positions and repeating the cycle till the day ends…
You get the picture of some pretty romantic stuff, right?
Apart from the fun and intimacy that you're guaranteed to have with a staycation, there is also the advantage of it helping you save your money. No flight tickets, no hotel bills and other similar fees.
A staycation also helps in considerably reducing your stress level.
Instead of booking flights, struggling to get your luggage at arrivals, and all the little hitches you could have when you travel far from home, you get to actually rest well in familiar surroundings, and even get to explore your city better.
Whether your relationship is strong or shaky, a staycation will do wonders in strengthening the bond you and your bae or boo share.
When next you're preparing for a long timeout, a staycation is your best bet, seriously.
JOIN OUR PULSE COMMUNITY!
Recommended articles
Planning to propose this valentine's? Infinix has something for you
Why African parents shouldn't beat or spank their children
Badagry Slave Route: Slaves passed these 5 notable stops on their journey of no return
4 foods that cause erectile dysfunction in men
Do waist trainers really help blast belly fat? Here are 7 things you need to know
Here are 7 effective ways to control premature ejaculation
5 reasons why s*x during the rains remains undefeated
Be inspired by 5 pictures of Big Brother Titans Yemi Cregx in native attires
Peak Milk rewards several families in the 'Make it a Peakmas Every Morning' campaign