The story a generation has never heard
A new generation of Nigerians don't know the intimate story of the civil war that left two million Igbo people dead.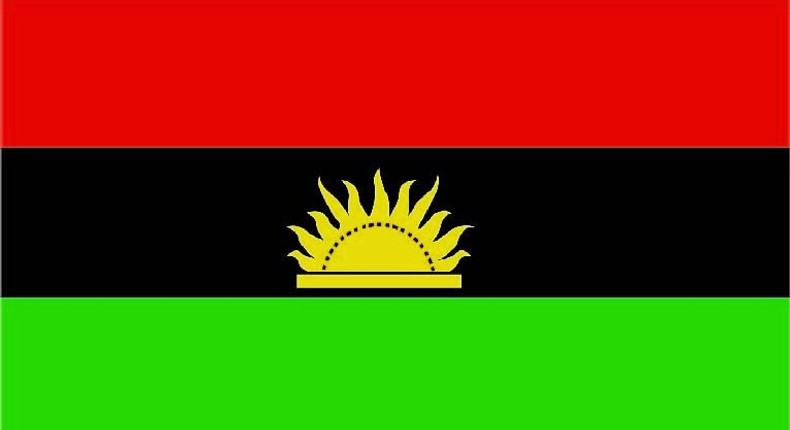 On May 30, 1967, the Republic of
Five days from now will be the 50th anniversary of the secessionist state that ceased to exist by 1970.
When I think of Biafra, I think of a war started by Igbo people because they felt (for good reason) that the Nigerian plan was no longer working for them. I wasn't told this by a school teacher or learnt it from a history class.
I discovered Biafra in bits and pieces. The first time I heard about the renegade republic was from my mother. As a young girl in Kano, she told me a few bloody tales of how Northerners were on the hunt for Igbo people.
She told how the words "Yoruba wa ni (we are Yoruba)" were quick on her lips when Northerners stormed their family house in search of Igbo people. Over the years I knew more things about Biafra thanks to my inquisitive mind. I read online articles about it, a documentary and of course watched Half of a Yellow Sun.
The important thing here is that I didn't learn about Biafra in the four walls of a classroom. A lecturer never broke down in detail how Biafra came to be and how half a century later, we are hearing echoes of its resurrection.
Wars define a generation. My grandfather fought against Adolf Hitler in the Second World War. My mother and father's generation witnessed the Biafran war. Our generation is fighting a different war that seems to have no end.
We were given birth to in a nation that has sold its soul to corruption while wiping out its history. You could say more or less we were dumped into a dark land with a bleak future and eroding past.
The fact that history is not taught in Nigerian schools is a shame. History should be an integral block of our educational policy. Every Nigerian child should know the comprehensive story of Biafra.
A nation that doesn't learn from history will continue to make the same mistakes. Is it a surprise that a figure Nnamdi Kanu exists 50 years after Biafra?
Three years ago, I watched my first movie about the Biafran War. The Half of a Yellow Sun is a book written by Chimamanda Adichie. The book was adapted into a movie starring Chiwetel Ejiofor and Thandie Newton.
It wasn't much of a surprise that the movie wasn't shown in the cinemas in Nigeria. The Nigeria Films Video Censors Board stated that the movie could not be shown because of the sex and violent scenes. At the end of the day, pirated copies of the movie made its way to the streets. For many young Nigerians, it will be the first time they watched a movie on Biafra.
In America, the Civil War is an integral part of the country's history. It is taught in schools and universities. In Nigeria, it is the opposite. There is a strong effort to ensure that a generation doesn't know much about the war.
Nigeria didn't fully heal as a nation after the Biafran war. "The no victor, no vanquished" statement was a mere rhetoric. The sins of the past cannot be forgiven if it doesn't come out in the open.
The tale of Biafra is a story that hasn't been told to us.
JOIN OUR PULSE COMMUNITY!
Recommended articles
Video: Watch Samuel Eto'o kick a man outside World Cup stadium
How to make love: 3 surest ways to have intense/multiple orgasms
Here's how Peter Obi plans to deal with terrorism and banditry if elected
See reason Tanzanian president cancelled the country's Independence Day celebrations
Aliko Dangote the richest man in Africa just got richer
How can breasts be naturally firm and round?
The Crown Princess of Spain has a crush on Barcelona star Gavi
Labour Party's women leader assassinated in Kaduna State
#RIPTwitter trends as users predict app's downfall after mass resignation