The sad Psquare comedy is finally over
Thankfully the sad and distasteful Psquare comedy is over and we can now move on.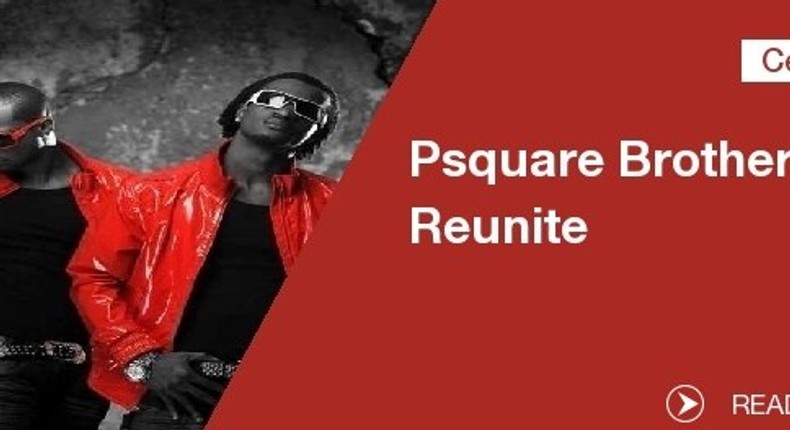 After a month of drama, Twitter rants, controversial Instagram posts we have come to the end of the
Last night all three brothers,
Oh, I don't care about the Okoye brothers fighting. Brothers fight all the time, no one cares. Brothers split all the time and life moves on. I am happy that their shabby dramatic performance is over and I hope it never returns.
These three brothers made us watch how their sibling rivalry threatened to undermine the hard work they have put in over the years. Dirty laundries were thrown at us the spectators, we watched as accusations were made, and counter accusations tossed. It wasn't a beautiful fight. It was boring and lame.
In this farce, Peter Okoye was the good guy demanding for justice. Jude Okoye was the villain who was determined not to lose, and Paul Okoye as the guy torn in the middle of two brothers.
It felt as if we were watching a poor Shakespearean play. To some it felt real, but to me it felt like a joke. I had seen it all before two years ago when stories from the Okoye camp said the brothers had split due to conflict.
I believed that story then and I was happy when the brothers made peace at the end of the day. This time around I just rolled my eyes when the drama began. It was the same thing again, the difference being that the shock appeal was lost.
Their limp beef drama episode was a struggle which unfortunately saw the memory of their late mother brought into it. It was at this point that the whole thing shifted from being lame to being distasteful.
By the time videos of two female fans crying over the split of Psquare came out on social media it had become a sad comedy.
I am happy that the movie is over. I am delighted the Okoye circus has closed and we can move on from this fiasco which we all tagged as the end of Psquare.
As for the conspiracy theory that this whole drab episode was a stunt it could be true.
There was once a time we celebrated Psquare for their hit singles and really creative videos. These days,  we are left with a very short apology It feels that Peter and Paul Okoye have nothing better to offer their millions of fans these days apart from drama.
For such a legendary group this feels like the welcome end to a bad Nollywood movie. To God be the glory.
JOIN OUR PULSE COMMUNITY!
Recommended articles
'Grammy nominee wey dey live for trenches' - Peter Okoye blasts Seun Kuti for comments about Peter Obi
'BBTitans': Housemates defy Biggie's warnings as they have a go at each other again
'BBTitans': Yemi corrects public perception about him, says he's not a s*x addict
'The Real Housewives' franchise extends to Nairobi
'BBTitans': Yemi back in bed with Khosi, shares kiss with Blue Aiva after
Afro-pop sensation Lojay is Apple Music's latest Africa Rising recipient
'I really love Zazu's interviews,' Olamide says about Portable
Veteran actors Chidi Mokeme and Hank Anuku reunite in heartwarming video
Talented Hip Hop sensation Rex Borz drops new freestyle titled 'Snowstorm'