Global health body says 'Suya', 'Kilishi' can cause cancer
This came to light in WHO's anticipated report on the link between red meat and cancer.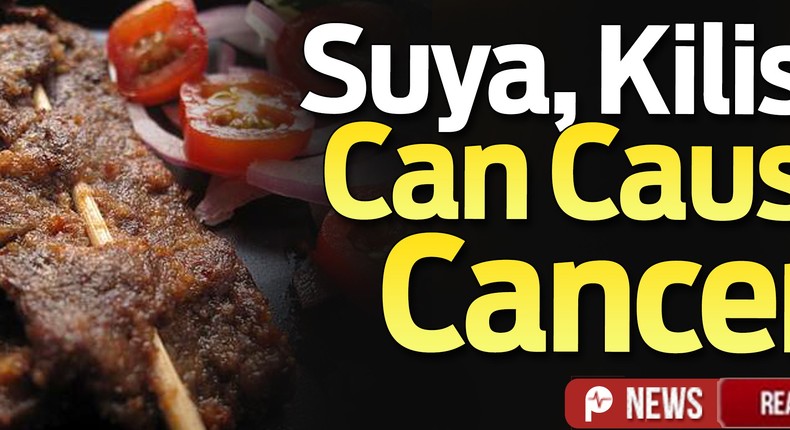 The World Health Organization (WHO) has revealed that Nigeria's most patronized barbeque, Suya and Kilishi, can cause cancer.
According to the report, which did not categorically mention Suya or Kilishi, stated that 50g of processed meat a day increases the chance of developing colorectal cancer by 18%.
A BBC report on Monday, October 26, defined processed meat as meat that "has been modified to increase its shelf-life or alter its taste – such as by smoking, curing or adding salt or preservatives".
However, Suya is processed red meat, and when prepared, it is seasoned with salt, pepper and groundnut powder. Kilishi, on the other hand, is a drier version of suya.
The WHO report also said high temperature cooking on a barbeque can create carcinogenic – cancerous chemicals.
"For an individual, the risk of developing colorectal (bowel) cancer because of their consumption of processed meat remains small, but this risk increases with the amount of meat consumed," Kurt Straif from the WHO said.
According to estimation, 34,000 deaths from cancer every year could be down to diets high in processed meat.
A professor from the Cancer Research UK and the University of Oxford, Tim Key, said; "This decision doesn't mean you need to stop eating any red and processed meat, but if you eat lots of it you may want to think about cutting down."
The Meat Advisory Panel added:  "Eating a bacon bap every once in a while isn't going to do much harm – having a healthy diet is all about moderation. Avoiding red meat in the diet is not a protective strategy against cancer. The focus should be alcohol, smoking and body weight."
JOIN OUR PULSE COMMUNITY!
Recommended articles
JUST IN: ICPC arrests Twitter user for selling new naira notes
Sanwo-Olu inaugurates expressway project, flags off 2nd phase construction
Presidency: Kwankwaso denies meeting, discussing with Atiku
NLC kicks against upward review of salaries for political office holders
Gunmen set INEC office ablaze, destroy election materials in Anambra
Unilorin engages Chinese embassy on metro railway transportation
Nobody's working against Tinubu - Presidency replies El-Rufai
Calabar remarks: APC, Buhari strongly united behind Tinubu – Onanuga
Ghanaian professional body confers Lagos housing magnate, Sekoni with a doctorate degree