'President will resign on health grounds,' Cleric reveals in second quarter prophecy
He said some Governors will gang up against Buhari as he would also face serious political challenges.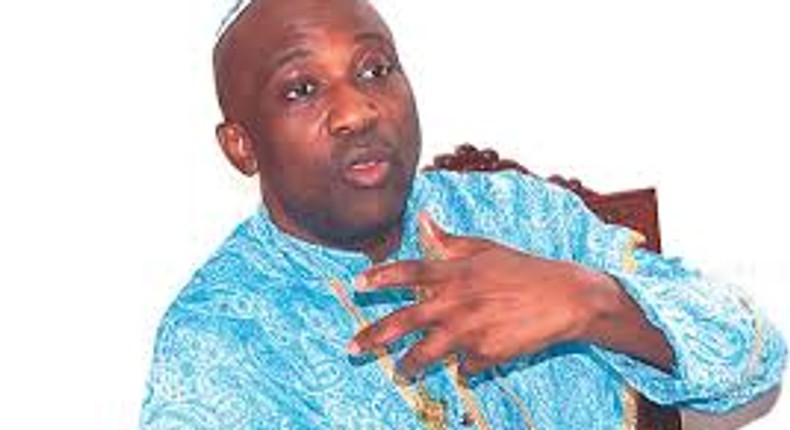 General Overseer of the INRI Evangelical and Spiritual Church, Primate
The cleric stated that the President would resign on health grounds unless prayers are intensified for him.
Ayodele, who lamented that his prophecies have not been given needed attention, said he had predicted the rejection of the Acting Chairman of the Economic and Financial Crimes Commission (EFCC) Ibrahim Magu, the death of General Samuel Ogbemudia and that of General Adeyinka Adebayo, adding that his words were not taken seriously.
The cleric revealed this in an interview with Nigerian Tribune.
The Primate also said that the terror group, Boko Haram, would device new strategy to carry out attacks, warning the Federal Government not to go to sleep believing that the sect has been defeated.
He said: "It is sad that we are not taken seriously when we warned earlier in newspapers and other media outlets. When a nation ignores God's warning, certain things happen.
"I warned Nigeria of certain occurrences as published in the Daily Champion of December 30, 2015. In my book Warning to the Nations 2016/2017, I said there would be a new CAF president. I also warned of Magu's rejection.
"It is on page 186 of the book. I also warned of the deaths of General Samuel Ogbemudia and General Adeyinka Adebayo.
"In the same vein, President Muhammadu Buhari still needs prayers because he may likely resign midway as a result of his health condition, unless prayers are intensified.
"Buhari will face political challenges. Some unexpected people will be removed from his cabinet. Some governors will gang up against him. In APC, there will be wrangling before and after the party convention.
"The crisis in the PDP will break it. Some northern governors will run into crisis that may jeopardise their political calculations. The economy will improve between May and July. Government should reform CBN and NNPC.
"The perpetrators of herdsmen killings will be exposed. Our security outfits should be alert as Boko Haram would devise new dimensions of attacks. There will be an increase in petrol product, as the price of petrol may change.
"Flour will be scarce. Charcoal will be expensive at the middle of the year. I see division in the National Assembly.
"The fight against corruption by the EFCC should be sustained but the former governor of Adamawa State, Mr James Ngilari, should be pardoned so that his political career will not be ruined."
JOIN OUR PULSE COMMUNITY!
Recommended articles
Gov Akeredolu to declare Araromi Seaside as Tourists Zone
Disregard strike threat by South-East faction, oil marketers tell Nigerians
Artisanal miners contaminating Osun river, Gani Adams raises alarm
Corruption, more infectious than COVID-19, says DVC
Governor Umahi approves demolition of 65 houses at landslide site
Zamfara donates 100 bags of rice, money to banditry victims
Labour Party counters Pat Utomi, denies appointing Okadigbo as spokesperson
We didn't ask you to borrow money to pay us - ASUU replies FG
Police fire officer for searching commuter's phone in viral video