'We need cheaper houses' - residents cry out
Despite the growing number of housing estates in Abuja, residents remain homeless, due to the high cost of accommodation.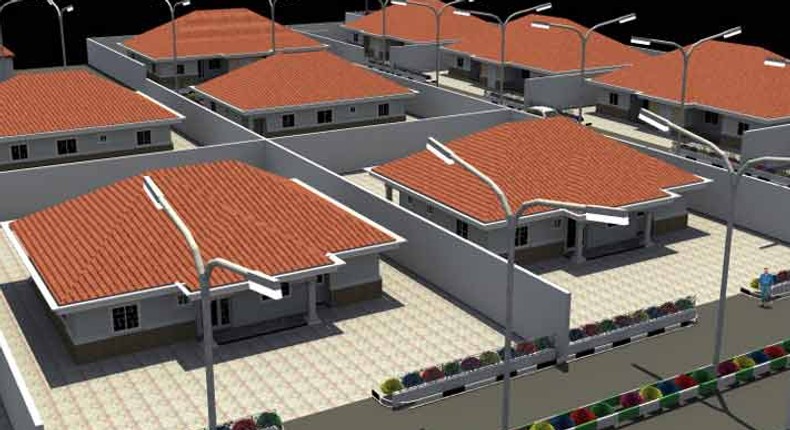 Hence, the surprise when a survey, conducted by News Agency of Nigeria (NAN), showed that most residents are homeless.
These residents say this is because a lot of these estates are
Mr Donald Ugo, a resident and civil servant, provided a solution to this epidemic.
He urged the government to step in, confiscate these private-owned estates and auction them off to civil servants.
Ugo also advised the government to make land acquisition easier.
"This is the only and surest way of making houses available and affordable to low income earners, not only in the FCT but also in other major cities across the country.
Houses that have been left unoccupied for more than six months should also be confiscated by the authorities and auctioned to civil servants who need them,'' he said.
Another civil servant, Maduka Maduabueze, had a similar solution.
"There should be a specific scheme put in place for civil servants, particularly those working in the FCT, for direct allocation of plots of land to them, while asking them to develop the land within a specific time-frame.
The FCT Administration (FCTA) and other agencies should allocate plots to cooperative societies of civil servants and help them to access mortgage financing,'' he said.
Mr Emma Akeem, another resident, had a different strategy.
He urged the government to build affordable houses, noting that most private developers will be forced to do the same soon.
"What private estate developers are doing now is to create social class problems, particularly in the FCT where only the affluent few can afford to own or live in decent homes.
But I foresee a crash in the real estate market, especially in the FCT, because the income of most residents is not enough to enable them to purchase the houses built by private developers.
Therefore, the developers will have no other option than to slash the prices of their houses in the nearest future,'' he said.
According to NAN's survey, a two-bedroom apartment in neighbourhoods such as Maitama, Asokoro, Wuse and Garki cost between N2.5 million and N3 million per year.
Similar apartment, outside the municipal areas, cost between N800,000 and N1.2 million per year, while a two-bed room apartment in satellite towns such as Kubwa, Lugbe and Karu is worth between N400,000 and N700,000 per year.
JOIN OUR PULSE COMMUNITY!
Recommended articles
Why I'm aligning with Tinubu- Suspended PDP Senator
Old notes: Nigerians give kudos, knocks to CBN deadline extension
Buhari recommits to credible 2023 polls
Kwankwaso to address South-West people Tuesday on presidential ambition
Victory certain for APC in Borno – Zulum boasts
NDLEA impounds 2,601.5kg of Indian hemp, seizes N3m bribe
CBN will still accept old Naira notes after February 10 - Emefiele
Osun APC youths condemn PDP's violent protest against tribunal judgment
BREAKING: CBN extends old Naira expiration deadline till February 10