Here is how to keep a tidy house! [VIDEO]
Find out how to organise your home from Alejandra Costello, owner of America's tidiest home.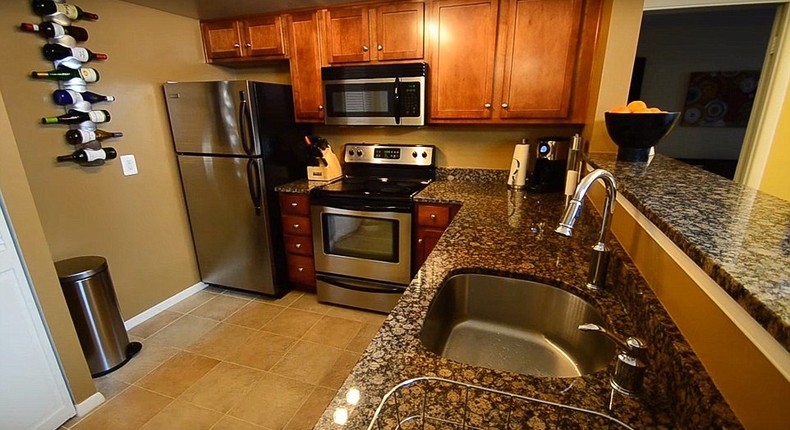 According to Dailymail,Alejandra describes herself as a "Creative Organizing Expert who shows busy people how to declutter their lives with easy-to-follow tutorials".
In the video above, she offers tips to prove that organizing is "about creating a productive lifestyle that results in clarity and order, which leads to feelings of calmness and peacefulness".
Costello starts from the kitchen, then her home office, her walk-in closet, where she says: "i organize all my clothes by type, so I keep all the dresses in one section, all the long sleeve shirts in a separate section, and then I use closet dividers to mark each section."
Next is her bathroom, followed by linen closet, which she describes as one of her "favorite spots in the house".
The sunroom, used as a storage room, is the last.
Check these out in the video above.
JOIN OUR PULSE COMMUNITY!
Recommended articles
FG reappoints Oniha as DG, as DMO releases Sukuk rental payment calender
Court orders Immigration, banks to release David Ukpo's details to Ekweremadu
Buhari condemns Shiroro killings, says assault an attack on Nigeria
2023: Ortom reveals three names PDP panel considered as Atiku's running mate
#PulseElections2023: 10 news stories that will motivate you to get your PVC
Court grants Ekweremadu, wife's request, orders NIMC, others to release CTC of Ukpo's biodata
Organisation partners Lagos govt on mass drug administration for Schistosomiasis
Troops rescue another Chibok girl in Borno
ASUU strike: NLC to hold nationwide protest