Groom is accidentally 'shot in the head' while celebrating at his wedding [VIDEO]
The groom is said to have survived the shooting but his condition is being described as 'quite critical'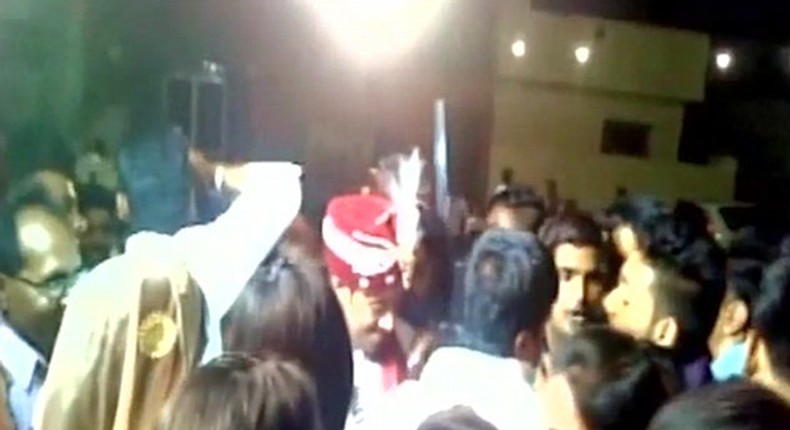 A groom in India was accidentally 'shot in the head' during his wedding celebrations but he survived.
According to a report from Daily Mail, guests are seen singing and dancing in a short footage when the music is interrupted by a gunshot.
There is screaming in the crowd as the groom falls almost immediately to the floor.
The groom is said to have survived the shooting but his condition is being described as 'quite critical', according to a report by Fox News.
Despite the ban on celebratory gun fires in India due to shooting incidents, it is still common at weddings.
JOIN OUR PULSE COMMUNITY!
Recommended articles
Bisi Is The Boss: The book every child needs to have on personal safety, body ownership and boundaries
3 reasons why s*xting is needed in your relationship
7 things every woman wants to hear during s*x
5 ways to relieve a stomach ulcer at home using natural remedies
3 home remedies for tooth decay and cavities
These 5 aso-ebi styles are trending
Why South Korea is the plastic surgery capital of the world
Burger King Nigeria is bringing the real Burger Week Experience with delicious deals starting NOW!
Balenciaga's new collection: Bizarre social experiment or marketing genius?