Check out 7 beautiful wedding dresses from around the world
Weddings are huge everywhere as the joining of two people is a big deal, see the stunning gowns women wear for this special day worldwide.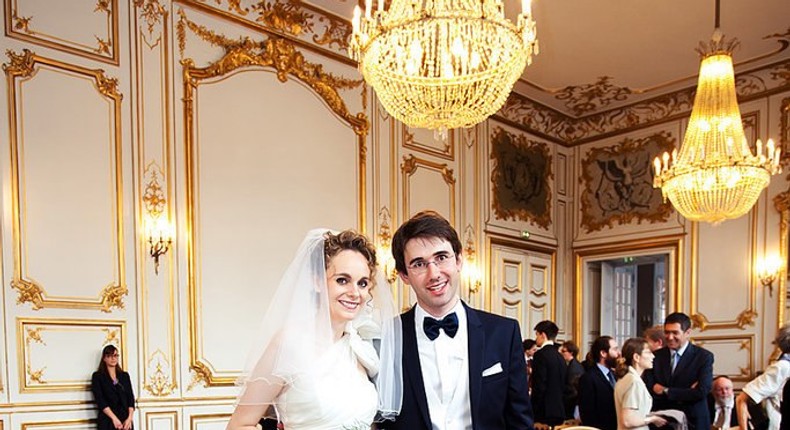 Women, worldwide, are usually obsessed with their wedding dresses, irrespective of culture, age, religion and so on.
However, despite of this common wedding dress obsession,  every woman is unique and wants this reflected in her special wedding dress.
Due to this quest for individuality, there are so many stunning wedding dresses, we have picked just seven to show you what wedding gowns look like all around the world.
See them above and be inspired.
JOIN OUR PULSE COMMUNITY!
Recommended articles
For women: 4 foreplay tips to drive men wild
5 people share awful and sometimes funny things their bosses have said to them
Ramadan: Six facts about the holy month for non-muslims
These are 5 top signs of fake love in a relationship
5 interesting health benefits of Agbalumo (African star apple)
The best 5 cities in Nigeria
The oldest woman ever to be on a Vogue magazine cover is a Filipino tattoo artist
Why your body suffers when you don't have regular s*x
6 reasons your nipples hurt
5 celebs with face cards that never declines and their makeup techniques
Chicken vs Turkey: Here are 3 nutritional differences
Is less actually more? Five benefits of a more minimalist life
Manchester United identify Portuguese goal-machine Goncalo Ramosas Osimhen alternative
Giannis Antetokounmpo outshines Jordan Nwora as Bucks set record against Pacers
NPFL Review: Rangers continue to flirt with relegation, 3SC vs Plateau produce another classic
Arsenal reach first Champions League semi-final in 9 years with victory over Bayern