Governor to transform Lagos presidential lodge to heritage centre for leadership
Governor Ambode on Sunday, November 7, 2016 revealed plans to turn the Lagos presidential lodge to Heritage centre for leadership.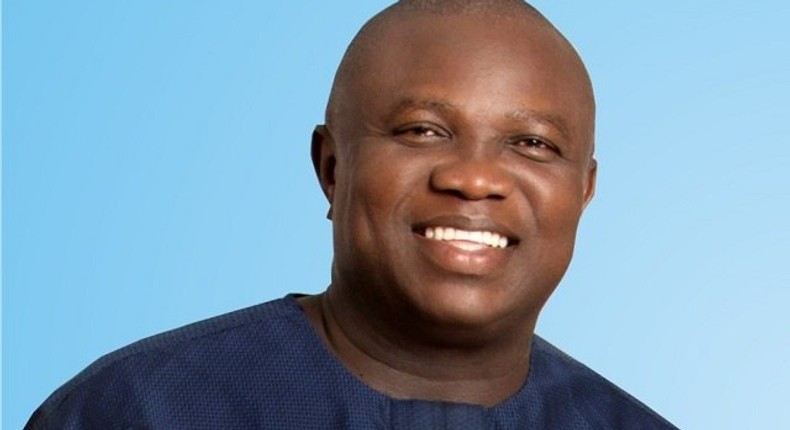 A statement by the Commissioner for Information and Strategy, Mr
The lodge would also be equipped and designed for landmark research too. According to the statement, the lodge would be open to both local and international visitors.
Commendation was given to the president, Muhammadu Buhari for his approval of the hand-over of the Presidential Lodge, Marina onto the Lagos State Government.
This was after a request by Governor Ambode who asked for the release of the property so as to transform Marina-Onikan area to a tourism and art centre.
Through a letter signed by the Chief of staff, Malam Abba Kyari, the president communicated his approval of the governor's request.
The statement read: "On behalf of the government and people of Lagos State, I wish to express our gratitude to President Buhari for his kind hand-over of the Presidential Lodge at Marina to the Lagos State Government. This, in my opinion, demonstrates the president's special interest in Lagos State which is in line with the promise he made in Lagos during the electioneering campaign. The promise is that the interest of Lagosians will always be paramount in his heart."
The presidential approval is coming on the heels of the approval of the State Executive Council that the old Lagos House in Marina be turned into Lagos History Centre. The old Lagos House is next to the Presidential Lodge, placing two cultural and historical monuments side by side if Lagos State follows through with their plans.
JOIN OUR PULSE COMMUNITY!
Recommended articles
5 famous paintings that have hidden meanings
5 Places to go paintballing in Lagos
2 ways to lighten the skin naturally with tomatoes
What makes the vagina wet during s*x
What to expect when you lose your virginity (For men and women)
Who wore it better? Tiwa Savage and Chloe Bailey take on the full denim trend
Winners of 9mobile 2022 Essay Competition on the environment announced
The soft launch: How to announce your new relationship on social media
Milk gives you vitamins and maybe, vouchers
7 body parts you must clean every day to avoid body odour
Here are 5 things you must do immediately after you have s*x
A single person's guide to finding love in Lagos without breaking the bank