OAP celebrates as shoe brand, 'Gbémisókè Shoes' turns 1
The women's shoe line which was created for ladies with big feet is also set to launch its website and a television commercial very soon.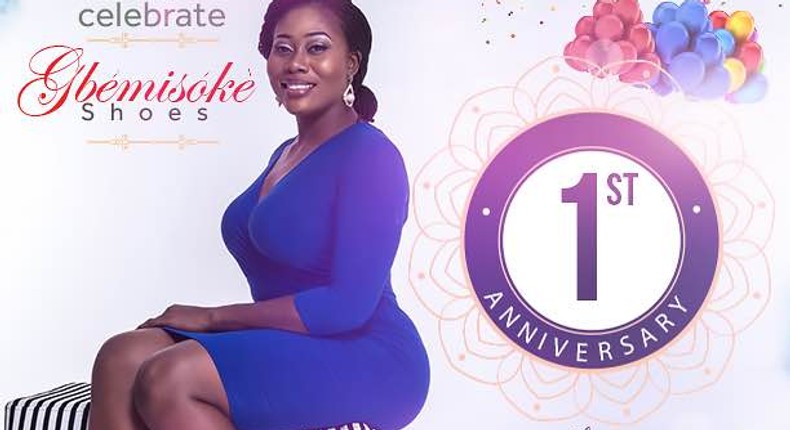 Olateru is set to celebrate the milestone with a few invited guests later in the week.
Gbémisókè, which consists of flats, pumps, and mules, is made especially for women who wear size 41 and up.
Speaking on the reason behind creating Gbémisókè shoes, Gbemi commented,
"..or women like me, who wear size 41 and above, it is very difficult to find nice shoes. Stores rarely have big sizes available and when they do, they sell out quickly. After suffering from this issue for such a long time, I decided to proffer a solution for myself and other women with big feet, thus Gbémisókè Shoes was born".
"We have started making shoes for everyone but those are in smaller quantities and are limited edition"
The eponymous brand has been worn by notable celebrities including; Makida Moka, Wunmi Obe, Buki Sawyer, Taje Prest, Sharon Ojong, Latasha Ngwube, Estanola Oyelese and Delphine Okobah.
JOIN OUR PULSE COMMUNITY!
Recommended articles
5 things to consider before matchmaking your friends with each other
Here are the reasons why you should reduce your bread consumption
4 things to expect when you date a broke guy
Why do single women find married men attractive for relationships?
If you suffer from ulcers, here's the life-saving painkiller information you need to know
G-strings: Here are 3 surprising risks of wearing them regularly
5 ways to deal with mental health problems caused by poverty and unemployment
5 things you need to know about Monkeypox
MIXTA FLEX – Home ownership through Mortgage