Actress reveals insane workout to keep her toned body ageless
Nick Jonas rumoured new beau actress Kate Hudson shares how she keeps in shape and it's the funniest thing you 've heard!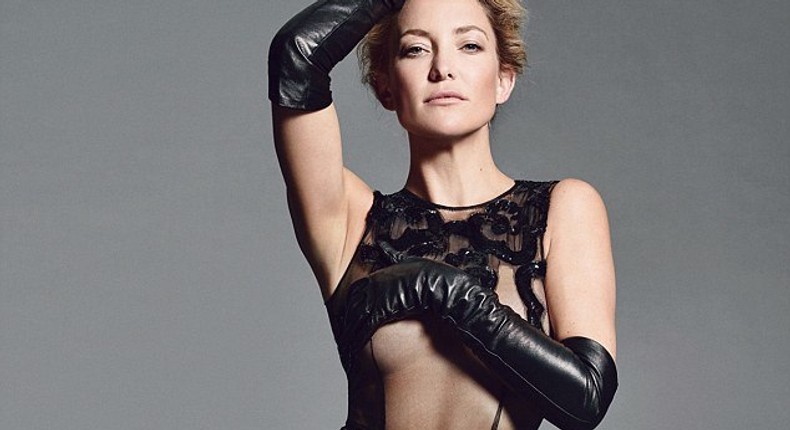 The ageless actress who's rumoured to be dating Nick Jonas revealed she exercises for straight twenty (20) minutes daily running around while tending to her kids instead of spending hours at the gym!
Bursting into exercise poses, the actress showed off her enviable body in sheer looks wearing short blonde hair with nude makeup look for Allure magazine's November 2015 'Beauty Expert' cover feature.
"If you work out 20 minutes a day in some way, you're going to see changes". "I've had days where I have the kids - Ryder's on his bike, and I put Bing in a stroller - and I will run and sprint up hills.
"People think you need two hours a day to do it, and that's bullsh**" Kate Hudson dished to Allure Magazine on how she stays in shape. Check out her fun feature above.
JOIN OUR PULSE COMMUNITY!
Recommended articles
Paternity lawsuit reveals Tristan Thompson expecting 3rd child
Funniest reactions to RCCG's online dating website
We Outside: Detty December concerts to attend in Lagos
6 Secrets to having a beautiful Long distance relationship
Why Make up sex is the best
Are you in a relationship or Situationship?
Ways generosity can improve your health
Try these exercises to improve your balance
10 young Nigerians talk about how parents, social media affect their mental health