Brazilian supermodel is flawless for Chanel No. 5 campaign
Brazilian supermodel Gisele Bundchen goes floral flirty for new Chanel No. 5 fragrance campaign... Take a look at the demure campaign.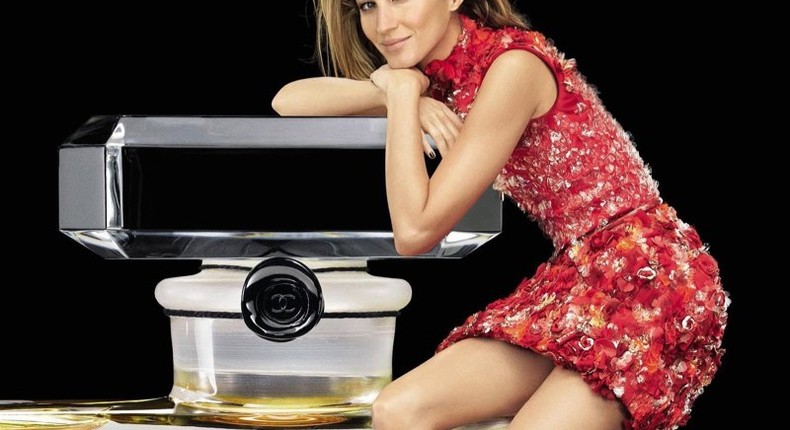 Gisele Bundchen flaunts her ageless looks for a new campaign for Chanel No. 5 in a fierce red dress.
The Brazilian supermodel who has fronted No.5 campaigns in recent times turned it up in the new campaign in a floral embellished mini red dress while she leans on a blown up version of the iconic fragrance.
The top model who retains her spot as one of Forbes Highest Paid Models in the World was flirty wearing a coy smile while she rests on the larger version of the successful fragrance. She had her blonde hair tousled to the side wearing flawless makeup with her smooth skin in view going barefoot.
Take a look at the new campaign above. Watch a video campaign of the supermodel below.
Shop HERE for Chanel No. 5 perfume
JOIN OUR PULSE COMMUNITY!
Recommended articles
Paternity lawsuit reveals Tristan Thompson expecting 3rd child
Funniest reactions to RCCG's online dating website
We Outside: Detty December concerts to attend in Lagos
6 Secrets to having a beautiful Long distance relationship
Why Make up sex is the best
Are you in a relationship or Situationship?
Ways generosity can improve your health
Try these exercises to improve your balance
10 young Nigerians talk about how parents, social media affect their mental health