Man kills friend over N50 bottled water in Lagos
A man has been arrested after he allegedly killed his friend for refusing to pay for a bottled water he took.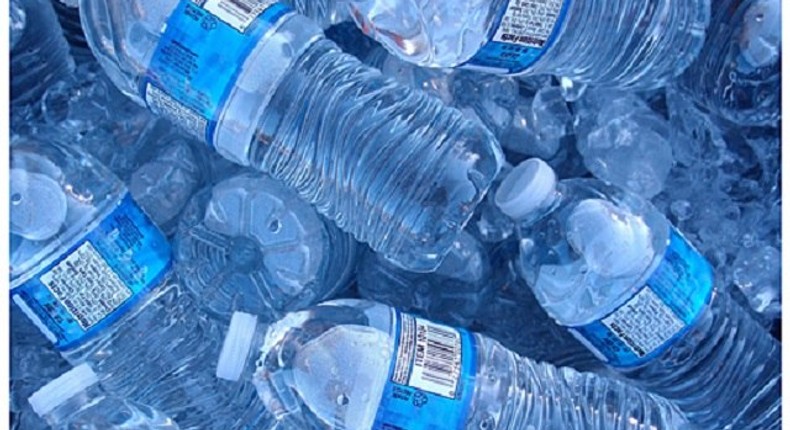 It was gathered that Goddonu, a 46-year-old 'Okadaman' (commercial motorcycle rider), had visited Enodan in his shop on June 8, Goddonu, in the company of his younger brother at about 10:50pm and took a bottle of water which cost N50 without paying for it.
Enodan allegedly told Goddonu, a father of five, that he should pay for the bottled water before leaving the shop and an argument ensued between them. In the heat of the argument, Enodan reportedly hit the deceased on the head with a bottle and he slumped to the ground.
Enodan, thinking that his friend was pretending, walked over him, retrieved his bottled water and walked back into his shop but when Goddonu's brother checked on him to make sure he was fine, he realised Goddonu was not breathing and raised the alarm. he was rushed to the Ifako General Hospital, but was confirmed dead on arrival.
There were several versions on how Goddonu died with some claiming Enodan stabbed him while others say he only pushed the deceased which caused him to hit his head on the hard floor.
An eyewitness, Mfon Ekanem said:
"The deceased and the suspect were very good friends. That was not the first time he would collect something from the shop and run away. But he usually paid later.
At times, the shop owner would be chasing the motorcyclist and at other times he would forcefully drag whatever Goddunu collected from his shop.
On that fateful day, the shop owner only pushed the okadaman in the chest, while attempting to collect the bottled water from him. He fell in the process and became unconscious."
But another eyewitness, Biodun Odufare, had a different version:
"The deceased was from Egun, while the suspect is from Cross River State. At about 11p.m., an argument which everybody concluded was their normal play, began. But we suspected that the okadaman was drunk. As he was leaving the shop with the bottled water, the shop owner threw an empty bottle of soft drink at him.
The bottle hit the kiosk and shattered, with one of its broken parts hitting Nicholas in the chest.
He fell down and became unconscious. Later, we heard that he died at the hospital."
The Lagos State Police Command Public Relations Officer (PPRO), Supol Dolapo Badmus, confirmed the incident, saying the suspect has been arrested:
"On June 9, at about 1a.m., one Mitchonou Suru, reported at Pen-Cinema Division that at about 10:50p.m. the previous day, one Nicholas Goddonu, 46, was hit with a bottle by one Ekanem Enodan, 29, of Baba Dada Estate, Opic, Ogun State, during a quarrel between them.
The victim was rushed to Ifako General Hospital, where he later died. Suspect was arrested and detained while corpse was deposited at the hospital's mortuary for autopsy."
JOIN OUR PULSE COMMUNITY!
Recommended articles
Here are the 5 worst cities to live in Africa, according to Economist Intelligence Unit report
10 African countries with the largest foreign exchange reserves
Bolton's new 'Jay-Jay Okocha' wants to represent Nigeria ahead of England
Travel & Tourism: Here are the top 10 most developed countries in Sub-Saharan Africa
Peter Obi: How many parties could a man join in his lifetime? – Sowore
Ireti Doyle recounts how Adesua Etomi stepped in when her daughter was bullied in school
Why is the dollar shortage crisis in Africa getting worse by the day?
BREAKING: Abba Kyari escapes murder in Kuje prison
Top 10 happiest countries in Africa in 2022