Ghanaian pastor predicts President Buhari's death this year
A respected man of God in Ghana has come under severe attack by his people after he predicted that Nigerian President, Muhammadu Buhari will die this year.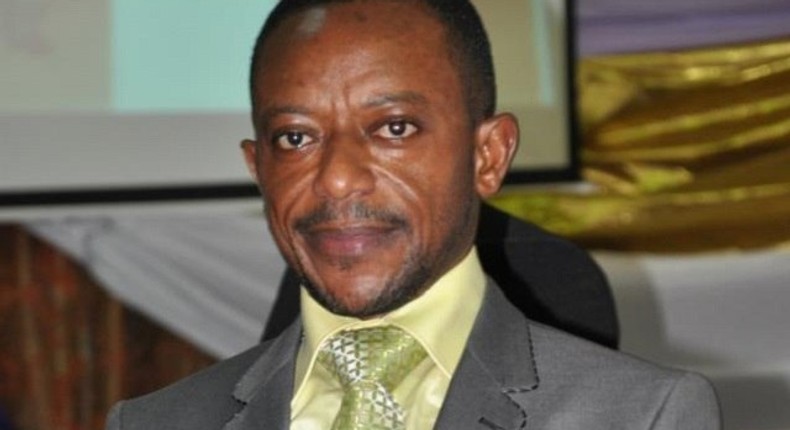 Prophet Bempah, the General Overseer of Glorious Word Chapel International, had declared, among other prophecies, that Buhari would not see the end of the year 2017 in his New Year predictions and that has led a lot of people, especially his countrymen, pouring invectives on him.
Though the media in the West African country see Prophet Bempah as a great soothsayer and oracle of God, the masses see him as a rabble rouser, false prophet and a politician who only makes predictions to favor his pay masters.
Apart from foreseeing the death of Nigeria's president, Prophet Bempah also predicted the deaths of a former president in his country, a former first lady as well as a 'great king' in Ghana.
He also predicting a terrorist attack in the country, a coup d'etat as well as more clashes between Christians and Muslims in the country.
Read some of Prophet Bempah's 2017 predictions:
However, some people are not happy with his predictions and have resorted to calling him derogatory names.
This is how some describe him on the social media:
Sheshe Jones: "U this stupid fool is just using the name of God to fool Ghanaians. If u are not afraid, just be bold n mention the names of those u claim would die. Ur false prophecies will kill u, fool."
Shaibu Shamsu: "U better stop playing games with Ghanaians. Even me, I know a chief will die, given their number and ages. What do u mean? Who do u take for a child in Ghana?
U staked a lotto and Nana won and that makes u feel a hero? Anybody with small acumen in arts can make these predictions and get them right.
If u ar serious about your prophesies, mention the name of the police officer, the First Lady and the Chief who will die. Stop this play of God and be saved."
Freeman Owusu: "This man is another fake prophet from the pit of hell. You only predict the death of people. Let Nigerians catch you, they will skin you alive."
Do you believe this Ghanaian man of God on his prediction about President Muhammadu Buhari?
JOIN OUR PULSE COMMUNITY!
Recommended articles
Africa's richest man Aliko Dangote seeks to raise an additional $1.1 billion to complete his refinery project by 2023
Ifuennada's N58M dress and the many lies celebrities tell [Pulse Editor's Opinion]
Top 10 African countries with the highest corporate tax rates
Actress Dorcas Shola-Fapson and stylist drag each other over AMVCA dress debts
Deborah's parents say their children won't attend school again
8 African countries where Rihanna plans to launch her luxury Fenty Beauty products
5 Nigerians who have played under new Super Eagles coach Jose Peseiro
Majid Michel confesses to stealing Taxi driver's money to pay him
#AMVCA 2022: Best and worst dressed celebrities