Nigerian narrates how officers brutalized him
A young Nigerian man has narrated how he barely managed to escape death in the hands of some police officers who were bent on collecting a package he retrieved from the airport.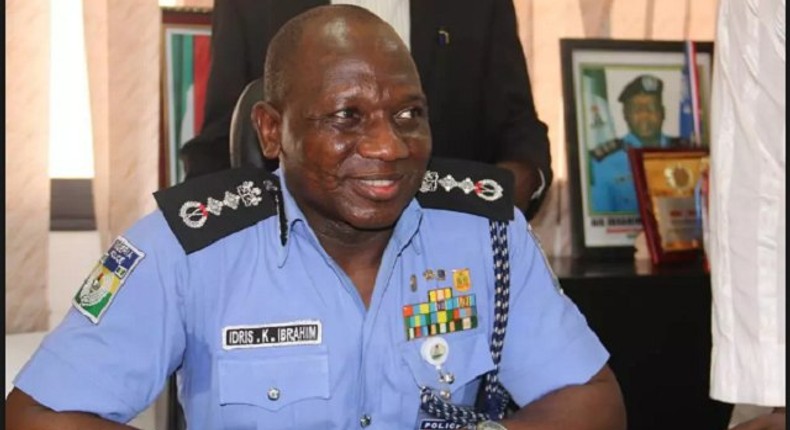 A young Nigerian citizen has narrated how he escaped death in
According to the victim, Bamisaye Olasunkanmi Michael, he had the bloody encounter after he retrieved a package at the Murtala Mohammad International Airport (MMIA), Lagos, sent to him by his brother who is based in South Africa.
After collecting the package, Michael narrated further that on his way home, he was accosted by three police officers on a motorcycle who asked him what he was carrying and all explanation that he had just retrieved a package from the airport fell on deaf ears as the officers descended on him, beating him to a pulp and collected the package and his phone.
His saving grace came when an army officer who was driving pass, came to his rescue, collected the items from the policemen and gave them back to him before taking him to a hospital where he was treated.
Read Michael's story as he narrated on his Instagram page:
"My name is Bamisaye Olasunkanmi Michael, aka a Nigerian citizen and this was my encounter with the Nigerian police.
After my regular day job, I went to the airport to receive my package which was sent to me by my brother from South Africa. I successfully received my package and headed home.
It was late by the time I was going home, 11:30 pm precisely; and I was waiting for a bus at the popular Naco bus stop. The Naco bus stop is along the international airport road, not too far from the airport itself.
There were people at the bus stop waiting for buses as well. Just then, 3 policemen arrived on a bike. This was not surprising because there is a police station at Naco bus stop.
On their way into their station, they saw everyone waiting at the bus stop and they stopped and questioned everyone on what we were doing there and we responded that we were waiting for a bus.
They sighted my package and this prompted questions immediately. They asked what was in the package and I responded by telling them it was my personal belongings which were sent to me by my brother from South Africa and I just received it at the airport that night.
Immediately, they shouted; 'it's a lie, it's money that is there.' They scared everyone away and started assaulting me with questions.
I told them it wasn't money, that I should open it for them to see but they wouldn't listen. One officer, , was one of the 3 policemen that lead the assault.
They hit me very hard with the back of their gun, I started bleeding and I fainted. They took my package and my phone. They left me lying on the floor bleeding to death.
Few minutes, later a Nigerian Army officer came to my rescue. helped me to recover my phone, took me to the nearest hospital for attention where my wounds were stitched, took me home and gave me his number to call when I felt better.
Thank God for him that night.
I am not writing this because I want to tell a story. I am writing this because I want youths to voice out to our nation, Nigeria. We are not safe anymore; our security is on the line.
Our policemen now steal from us under the umbrella that they are protecting Nigeria from fraudsters (Yahoo guys), and because of this, every guy is a fraudster.
If you have a laptop, they'll take it from you or ask for a bribe. If you own an iPhone, they'll take it and it becomes their own automatically. If you own a car, they'll take you to their station for a statement.
And now I'm seen with a package containing my personal belongings they beat me close to death and take it away from me.
I am voicing out to the government and the citizens of Nigeria, the police is not our friend. We need true policemen, not the ones who are wolves in sheep clothing.
We need to flush out these criminals who hide under the law that they manipulate to their convenience and endanger us to destroy us because of their greed.
I say NO to fake Nigerian Police."
The Inspector General of Police, Ibrahim Idris has continued to harp on the need for men and officers of the Nigeria Police to deal with members of the public with a human face but miscreants like Ali Makinta and his ilk should be shown the way out of the force.
JOIN OUR PULSE COMMUNITY!
Recommended articles
Twerking Wendy Shay threatens to snatch someone's man with her slim waist in 'wild' video
4 side effects of being a virgin for too long, according to research
Doctor and nurse suspended for having sex, moaning and disturbing patients who're in pain
Police save little boy who hid inside aeroplane's engine to travel abroad (video)
For men: 5 foods that can help you stay erect and sustain stronger erection
Women, this is why you should learn to initiate sex more in your relationship
6 symptoms of stomach ulcer
Ayisha Modi goes naked on IG as she flaunts her newly 'acquired' body (VIDEO)
You should not do any of these while visiting the Oba's palace in Benin