Nollywood's remarkable journey
Today Hollywood, Nollywood and Bollywood are the three biggest film industries in the world, but it didn't happen for Nollywood overnight.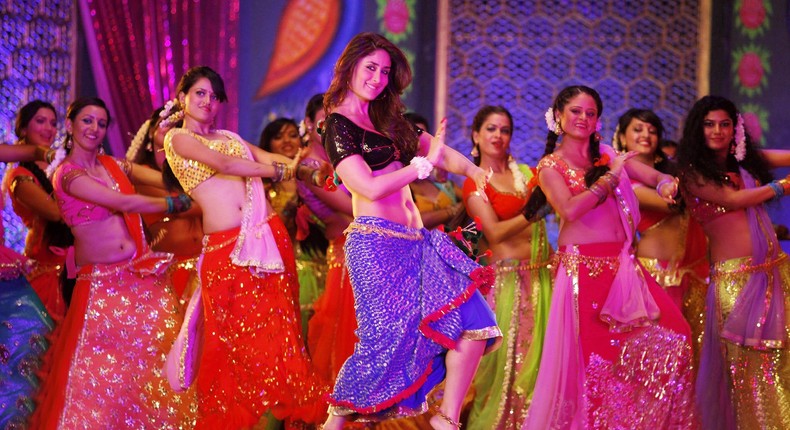 There was a trickle of Nigerian films produced in the 1960s, but it wasn't until sometime between the 1990s and 2000s that the industry came to be known as Nollywood.
Heavily handicapped with limited technology in the 1990s and early 2000s, the key players in Nollywood still managed to pull themselves up to international and global recognition.
It is true that most Nollywood films are low budget, but they have learnt to compensate for this with excessive humour or great storylines.
We remember Liz Benson in 'Diamond Ring' with chills running down our spine; Patience Ozokwo was the stereotypical wicked mother-in-law and Nkem Owoh revolutionized comedy with his movies.
Nollywood receives very little by way of subsidies from the government, neither are there strict copyright laws, but they've certainly come a long way in spite of all this. Compared to where they used to be and many challenges they face as an industry, they have progressed in leaps and bounds.
The popularity of Nollywood films home and abroad has contributed to a digital revolution here in Nigeria; gone are the days of VCDs and VHRs.
Now there are live streaming channels specifically for Nollywood movies, giving them a wider reach, audience and popularity.
Like Nigeria herself, Nollywood has the potential to be greater than it currently is, but "Rome wasn't built in a day", and we are getting there. Baby steps; progress with joy.
Joy is not always a fleeting, abstract emotion. It is sometimes difficult; finding enough satisfaction, determination and will to keep going on to achieve a set goal.
Progressing with joy means you may have to forfeit some little things, to achieve greater ones in future.
Like love, joy means different things to different people but like life, it is a journey. We are all in this journey of life, wouldn't you rather walk with us? Let's progress with joy.
JOIN OUR PULSE COMMUNITY!
Recommended articles
9 wardrobe essentials for Nigerian women
Whitemoney drags BBNaija women, says they waste their time on the show
How Abacha's death saved my dad's life 24hrs before execution - Diya's son
Train crash: Bus driver begs for forgiveness after psychiatric, drug tests
For men: 5 places you shouldn't touch a woman during s*x
5 reasons you'd be lucky to date a woman with a higher s*x drive than you
For women: Here are 4 kinky ways to arouse your man
Mercy Aigbe struggles to stay awake after Sahur during Ramadan
The best way to brush your teeth to prevent mouth odour