Journalist eats meat from his OWN leg to see what human flesh tastes like [Graphic]
This man decided to find out what human flesh tastes like by having a small chunk of flesh removed from his leg and cooking it up.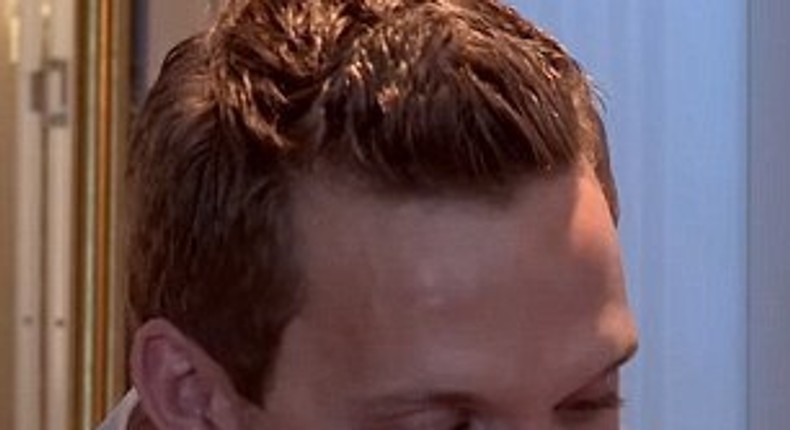 BBC journalist Greg Foot, was seen cutting a piece of muscle from his leg, before processing it in a lab.
Because eating human flesh - even if it's your own - is illegal, the BBC science journalist cooked his biopsy for chemical analysis of the aromas.
Smell is a huge component of taste, and Foot says sniffing his cooked meat will give him an accurate idea of what it would be like to eat it.
And he says it taste like something between pork and beef.
Foot says: 'That actually smells quite nice. It's really meaty... a lot richer than pork or chicken.'
'It's good, it's like really beefy, a bit lamby,' .
'I think it's the closest I'm ever going to get to tasting human, and I tell you what, it's pretty good.' Foot added.
Eating human flesh has been linked to an incurable and fatal disease called kuru found in cannibal tribes in Papua New Guinea. Kuru is thought to be spread by prions, and is related to the human form of mad cow's disease.
Cannibalism is still practiced in Papua New Gunea as of 2012 for occultism and for ritual purposes in various Melanesian tribes.
JOIN OUR PULSE COMMUNITY!
Recommended articles
'Shanty Town': RMD speaks on scene with Nancy Isime, says friends want to 'touch things' like him
Osun: Adeleke breaks silence, reveals next move after sack
32 passengers kidnapped in Edo train station attack
Here are ways to naturally enlarge the male organ
'Domitilla: The Reboot' teaser invites you into the dangerous, intriguing lives of sex workers
Obi makes surprise visit to Boko Haram-ravaged Southern Borno
4 things to do if you have a higher sexual drive than your partner
Kenya and Tanzania tear down 23 trade barriers hindering their commercial relationship
Uganda's State House allocates billions for brand new cars for the President and Vice President