Paediatrician warns of rising cases of child sexual abuse
Dr George Emechebe said the call was necessitated by the increase in paedophilia in the state.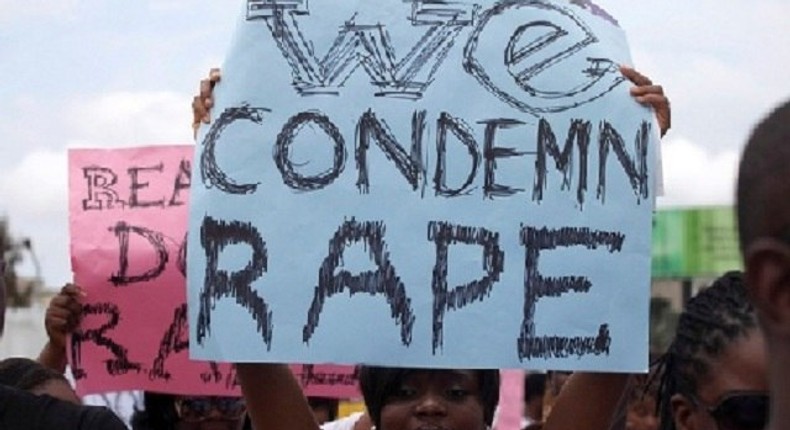 A consultant paediatrician, Dr George Emechebe, on Thursday called on residents of Anambra to beware of paedophiles in their communities.
Emechebe, of the Nnamdi Azikiwe University Teaching Hospital, told the News Agency of Nigeria (NAN) in Nnewi that the call was necessitated by the increase in paedophilia in the state.
NAN reports that paedophilia is a psychiatric disorder in which an adult experiences exclusive sexual attraction to children or has a carnal knowledge of children.
The person who commits the act is called a paedophile and could be either a male or a female.
The paediatrician said he treated no fewer than two paedophile cases every month.
He said that there was a need for cohesive effort to stop the act which is alien to Nigerian culture.
"Victims of paedophiles come with bruises and bleeding from their private parts, having psychological trauma and, most times, contract infections.
"It is expedient for parents and guardians of younger children to be aware of this social ill and protect their children and wards carefully.
"They should monitor their movements and know the people they leave their wards with,'' he advised.
Emechebe encouraged parents to report any act of paedophile to the nearest police station and take the victims to hospital for medical check immediately.
Speaking on the same issue in a telephone interview with NAN, Dr Lawrence Ikeakor, said the hospital had not recorded such a case.
Ikeakor, Chief Medical Officer, Chukwuemeka Odumegwu Ojukwu University Teaching Hospital, Amaku, Awka, said paedophilia was an aberration and a psychological problem.
He said it had a psychological impact on the affected children, noting that victims, oftentimes, found it difficult to adjust in future.
Okafor said that parents should be careful of the custody of their wards, advising that necessary action should be taken instantly in case anything happened.
Mrs Pat Offiah, an aide to Gov. Willy Obiano of Anambra, said that cases of paedophilia were on the increase, adding that government would deal with any offender caught.
"The government will punish any confirmed offender to serve as a deterrent to others.
"Let the public know that it is not a socially acceptable act in the state,'' Offiah, Obiano's aide on primary education, told NAN on telephone.
A school proprietor, Mrs Chinwe Anunobi, blamed cases of paedophilia on parents who neglected their primary assignment of taking care of their children for material gains.
Another educationist, Mrs Sharon Mmaduabuchi, said the issue of child sexual abuse was rampant in the state, citing a case of a two-year-old girl who was raped by her uncle.
Mnaduabuchi advised mothers to be on red alert in order to prevent reoccurrence.
The most recently reported case of paedophile in Anambra was that of a pastor who raped a thirteen-year-old boy at the church premises at Ifite, Awka.
Another case in the state was that of an eleven-year-old girl who was raped recently by her elderly neighbour.
In spite of these, there are many unreported cases of child sexual abuse because families of victims fear stigmatisation and the long process of getting justice.
JOIN OUR PULSE COMMUNITY!
Recommended articles
Top 10 African cities with the highest population growth from 2022 to 2023
Top 10 happiest countries in Africa in 2023
Top 10 African countries producing Palm Oil
Heard of sex pillows? Here's why you need one
In just 2 years, Tanzania has grown the value of its investments to $8.6 billion
Train crash: Bus driver begs for forgiveness after psychiatric, drug tests
Alongside becoming an apex investment destination in Africa, Tanzania is also a top food producer
5 popular celebrities who wore naked dresses and why it's so common
5 ranking PDP lawmakers who became Labour Party casualties