Man explains circumstances leading to wife's death
The deceased, Ronke, was reported to have went away on a 4-day trip with her boss in Abuja, where they lodged together in the same room.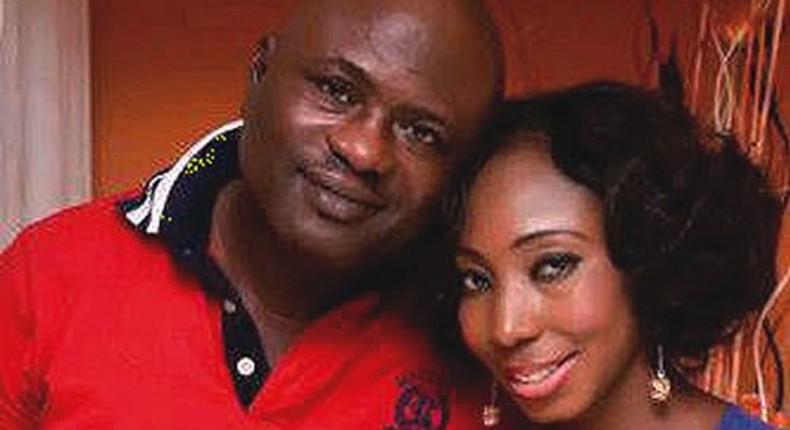 His wife, identified as Ronke, was said to have been engaged in an affair with her boss, at the publishing company where she works.
Shonde told Punch that though he used to beat his wife, but that was three years before their recent confrontation.
"Since I married my wife eight years ago, she has never bought anything into the house. I gave her N5,000 on Saturdays and N3,000 on Tuesdays for soup. I also gave her money to make her hair.
"She was working with GTB as a marketer, but she got sacked three years ago. For that period, I was the one feeding her and taking responsibility for everything in the family. I would wash her pants, bathe the children and buy foodstuffs in the house. She later got a job with a publishing company owned by her uncle.
"But my wife changed sometime in March, when she started dating the general manger of a publishing company. My wife was going to the office from Monday to Sunday and she wasn't going to church again, all because of this man. She called him 'Eyitemi' (My own).
"Last week Friday, she went to Abuja and came back on Monday. She never told me that the lover was there with her. I learnt later that the lover was there and they slept together in the same room for  four days.
"When she came back, she didn't know I was inside the house. She started talking with the man on the phone that he really had fun with him and I didn't know how to make love.  She again said her private parts were paining her."
On confronting Ronke about if she was having an affair with another man, his late wife was said to have admitted to it, which led to him demanding her exit from the house.
Ronke refused to obey the order according to reports.
This was followed by an argument over money, specifically the tuition fee, N30,000 of their children.
Shonde said that his late wife had taken N20,000 from the amount which he had asked her to return, but she said that she had spent it.
"It was around 9pm on Thursday. We had paid our nanny N20,000.  Then we needed to pay our children's teachers N30,000. I discovered she had taken N20,000 and when I asked her to return my money, she said she had spent it, he said.
"I was angry because for the past three months, she didn't allow me to have sex with her. I pushed her hand away from me on the staircase and I left her. She never tumbled or fell. In fact that night, I bought the food that we both ate because she said she didn't want to cook.
"I didn't know anything had happened to her until Friday when I saw her on the staircase. I thought she was still pretending. I just left her and walked away," he added.
Meanwhile, the mother of the deceased was reported to have arrived Lagos from Ilorin, Kwara State according to her elder sister, Bolatito.
Ronke is the second of her children to have died, having losit her son, Jide, in an accident in Abuja.
Bolatito mentioned that the family's focus is to cater for her mother, who would be devastated after losing two out of her children.
JOIN OUR PULSE COMMUNITY!
Recommended articles
Top 10 African cities with the highest population growth from 2022 to 2023
Top 10 happiest countries in Africa in 2023
Top 10 African countries producing Palm Oil
Heard of sex pillows? Here's why you need one
In just 2 years, Tanzania has grown the value of its investments to $8.6 billion
Train crash: Bus driver begs for forgiveness after psychiatric, drug tests
Alongside becoming an apex investment destination in Africa, Tanzania is also a top food producer
5 popular celebrities who wore naked dresses and why it's so common
5 ranking PDP lawmakers who became Labour Party casualties