Test your knowledge of Lagos traffic
How much do you really know about traffic in Lagos state?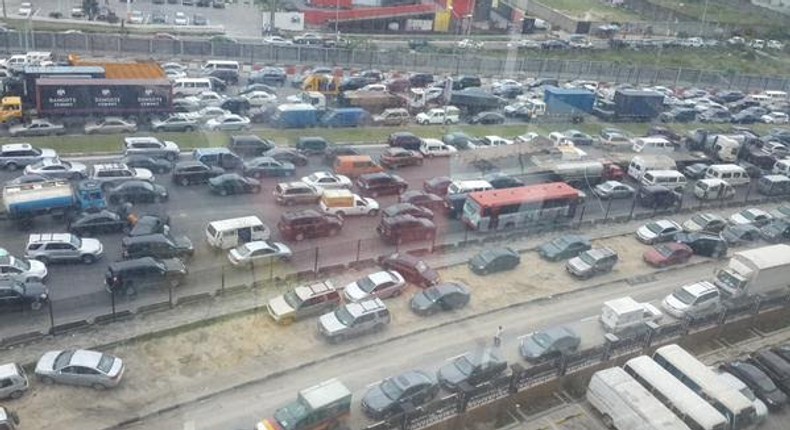 Test your knowledge with the quiz below:
1.  One of these Governors said accidents during "ember" months are normal, not spiritual.
2. The arrival of  ______ caused traffic congestion in Lagos.
3. _______ is the not a major cause of accidents?
a) Driving against traffic
d) Error of judgment by motorists who overtake
4. Last month, Lagosians faced the worst traffic ever along_______?
a) Apapa-Oshodi Expressway
5. ______ is the latest celebrity victim of traffic robbery ?
How many did you get right?
1. D, 2. C, 3. C, 4. A, 5. B
Read more about each question by clicking the links.
JOIN OUR PULSE COMMUNITY!
Recommended articles
Lagos Govt releases #EndSARS panel report
UK suspends processing of visitor visa applications in Nigeria
America and Europe fibroid patients trooping to Nigeria for better surgeries and medicare
Buhari returns from Dubai EXPO 2020
Air Peace begins scheduled flights into Anambra
NDLEA arrests man for ingesting 96 pellets of cocaine in Abuja
Buhari's administration has over 60 projects in Southeast - Official
Akeredolu cancels curfew imposed on Ikare-Akoko
Police in Yobe revive 'crack squad' to tackle farmers-herders clashes