"My girlfriend cooks for another guy; I'm uncomfortable about it"
l've asked her to stop but she refuses, saying there's nothing wrong with that.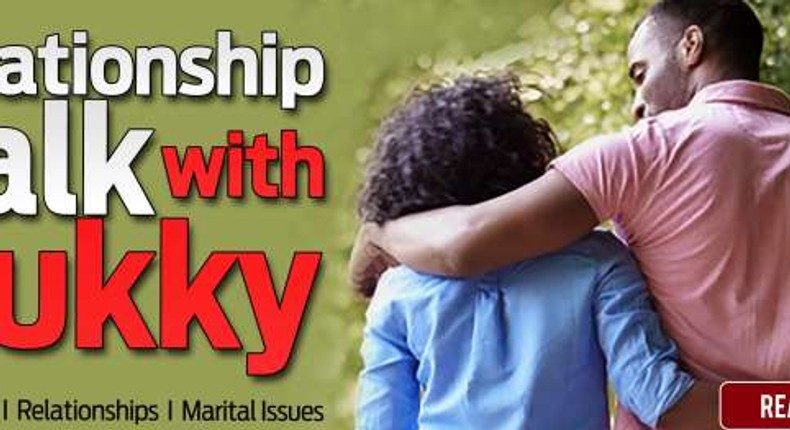 I'm sending this from Kaduna.
My girlfriend always cooks food and gives her male friend (neighbour).
l've asked her to stop but she refuses, saying there's nothing wrong with that.
I'm not comfortable with such gesture, what can l do please?________________
Let's look at this from this angle; is she cooking the food specifically for him, or is she only sharing some of her food with him?
As much as you want to be sure that your partner keeps her distance from potentially difficult situations, you also need to know that you can't stop her from being nice to people if that is her personality.
To judge if your discomfort is logical or unwarranted, ask yourself; apart from this food sharing, has there been other things to suggest that there might be foul play?
If not, you might probably need to chill out a bit. You can't ask your girl to stop being herself just because of you.
If, on the other hand, there are signs that those activities will put your relationship into question, the choice will be to ask her what her real priorities are.
Discuss with her and explain reasons why don't think it's cool for her to continue doing so. Tell her it makes you feel uneasy whenever she does that.
Her reaction/response might provide insight into whether she'd she like to grow what she has with you, or begin another one with the guy.
In the end, it is all about balance.
Try not to hold on to your girl too tightly, and at the same time, keep your eyes peeled so as to know when to let her go if that seems more like what she wants._________________
Do you want to talk about your love life, marriage or family issues?
Do you have burning questions that you would love to get answers to?
Just send a mail containing your question and location to relationships@pulse.ng,  and I'll provide the most honest answers to them anonymously.
So, why not send that mail today and let's talk about it?
A problem shared is a problem half-solved!
JOIN OUR PULSE COMMUNITY!
Recommended articles
Style Guide: Hats off to this new trend we keep seeing
Amadioha vs Sango: A brief history of the Nigerian gods of thunder
10 strange sexual traditions around the world that will scare you
Facts, stats that show that women cheat more than men
5 ways you can make money from your kitchen
Can your friends-with-benefits situation ever lead to a serious relationship?
5 ways people react to the news of their favourite celebrity couple splitting up
Why married couples stop having sex
3 reasons why you should apply lime juice on your face