The role they play in Nigeria
The micro finance banks have been the main sources of funding to these less privileged groups.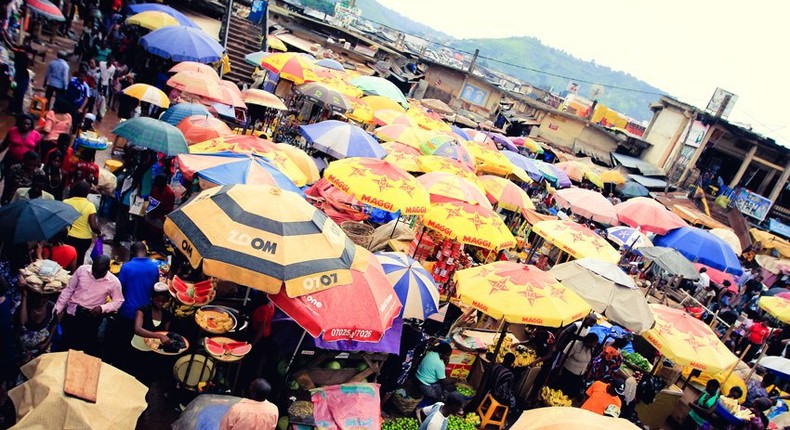 With effective micro finance banks, poverty might be eradicated from Nigeria.
Admittedly, It is true that the transformation of rural environment is all about seeking to bring improvement in the living condition of fellow compatriots living within the confines of dilapidated and rustic economies of the rural towns and urban slums.
To enhance the improvement of the people's condition, employment generation and entrepreneurship development  need to be on the standby.
And undoubtedly, this is the prime objective of the micro finance  bank. we have decided to highlight the roles they have played so far in Nigeria.
What are the roles of microfinance banks in Nigeria?
1. Small scale enterprises booster
Based on statistics, 60 percent of people in the country live in the rural areas. And about 80 percent of them are farmers and artisans.
The micro finance banks have been the main sources of funding to these less privileged groups. Rural people are empowered through micro finance loans and services, and with this, small-scale agricultural practice and micro enterprise are developed.
And to increase the number of people going into small businesses, it has become necessary for the government to go into co-operatives to partner with the microfinance banks to raise bulk loans to be disbursed to the beneficiaries.
2. Improvement in skill acquisition
It can not be denied that the played role of micro finance banks have nothing to do with the improved conditions of women through the provision of skills acquisition and adult literacy.
This has been achieved through building capacities for wealth creation among enterprising poor people and promoting sustainable livelihood by strengthening rural responsive banking methodology and the introduction of simple cost-benefit analysis in the conduct of businesses.
In most cases, an agreement of sharing profit is reached between the bank and the entrepreneur; and new methods and innovations are passed to the prospective entrepreneur by the banks professionals, while at the end of the production period the profit is being shared and the entrepreneur, if so wishes, can continue on his own after the necessary skills and production techniques, are acquired.
3. The facilitation of poverty alleviation: When it comes to the effort of poverty alleviation, the two important factors that cannot be disdained are: employment and income generation.
Thus, micro finance banks have accelerated the operation of government poverty alleviation programmes and in doing so, promising entrepreneurs are supported and new ones have been born.
Also, other roles played by micro finance banks include; reorientation of the rural populace on a sound financial practice, as well as issues such as reproductive health care, and girl child education.
All these areas have a direct link with entrepreneurial capabilities of the rural people.
Majorly, micro finance banks are known for credit distribution; the loans extended are used to expand existing businesses and in some cases to start new ones.
According to the Central Bank of Nigeria, loans granted by micro finance to clients is increasing from 2007 to date and most of it goes to financing small enterprises in rural areas.
Outstanding records have been made based on micro finance credit support; owing to this, it is right to say that agricultural output will up shoot with the increase in funding.
JOIN OUR PULSE COMMUNITY!
Recommended articles
This week's best celebrity pictures on Instagram
Sarah Jakes Roberts stuns in Nigerian fashion brands for ministration in Lagos
Burna Boy and 4 other Nigerians shaping the global fashion industry - BOF
3 food items legal in Nigeria but banned abroad
What Nigeria needs to fix in the tourism sector, according to an expert
If you attended a Nigerian university, these 8 things likely happened
10 simple nighttime beauty habits to practise before bed
3 interesting things you need to know about the world's most expensive house
Wondering whether to ask your girl for nudes? Read this
Who wore it better? Vee Iye and Toke Makinwa twinning in green blazer
World class laser hair removal solution in Nigeria
Why you keep attracting emotionally unavailable men
I still love guys - Super Falcons' Michelle Alozie reacts to lesbian rumour
Heartbreak for Nigeria as AFCON 2027 bid slips away to East African rivals
Victor Boniface or Harry Kane: Who has had the better Bundesliga start?
Steph Curry: NBA star lists Nigeria's Burna Boy and WizKid among favorite music artists
Controversy as Super Falcons' Michelle Alozie unveils her 'female lover'
AFCON 2027: Algeria hands Nigeria a major boost
TikTok wahala: Osimhen deletes Napoli pictures from Instagram
Wilfred Ndidi: Style Essentials inspired by the Leicester City's Nigerian midfield maestro
TikTok trolling: Osimhen set to sue Napoli for serious damage