Gen Z slangs everyone should know
Generation Z, popularly called Gen Z, are a group of young adults born between the years 1997-2012.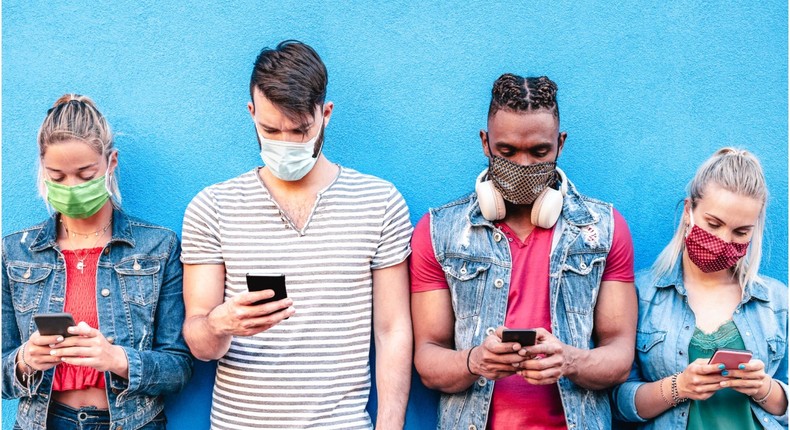 There are the generations born after the millennial set; the almost 30 and 30+ men and women.
I didn't know about these age segregations until when Gen Z was getting the heat on social media during the lockdown.
Every day, every year, new words keep springing up in the dictionaries of Gen Z, all thanks to the influence of social media. Sometimes it gets hard to keep up with the additions, especially millennials.
Here is compiled list of slangs of the many used by Gen Z and their meanings.
Yes, it's pronounced w like the alphabet, and it stands for win. When you see it in a sentence, it most likely means win.
This is the opposite of the above, and it means loss. A Gen Z can say, "oh, I'm taking this L really bad"; the person implies loss.
It is pronounced as you pronounce Stanley but without the 'ley'. A stan is a fan of a person/a brand or an organization basically, often a celebrity. "I stan this skincare brand" that's the way it's used in a sentence.
Talmabout is a strange one. I have no idea how the coinage came about; all I know is that it's from the phrase 'talking about. So you can use it in a sentence such as "what are you talmabout?".
In the true sense, a simp is the shortened form of a simpleton, someone who is foolish or unintelligent. However, a simp here is someone who shows excessive attention and love to another person who doesn't necessarily reciprocate. Usually, the simp is always the guy.
This is a verb used for an embarrassing or awkward situation. An upgrade to this word is "cringe-worthy". "That performance was so cringe-worthy."
It is usually used at the end of a sentence (just like the usual period); it is a way to emphasize a given fact. It is pronounced with the 't' as in "my outfit is banging, and that's on periodt."
When you can't stop thinking about something; like that, 'Opor fun warisi' sound living rent-free in so many people's head
I remember when I used this term at home while having a conversation with my brother; my Mum looked me in the eye in all seriousness and said, "you will not die young in Jesus' name" lol. This term is used to describe something very hilarious
This is short for "If you know, you know". This is used to describe an inside joke only a specific group of people might understand.
Sometimes, you may never have seen some of these acronyms before, and you just guess their full meaning, and you realize you actually got them right. I think it is a superpower of some sort; it shows that you are intelligent.
JOIN OUR PULSE COMMUNITY!
Recommended articles
An Ekiti chef is attempting to break Hilda Baci's cook-a-thon record by cooking for 120 hours
Get global work opportunities as an animator, register now for free
5 most powerful women in the Aláàfin of Oyo's palace
How to spend less money on food in a terrible economy
Meet the Aka tribe where men breastfeed babies
Indigenous Nigerian brand explores the beauty and versatility of Spandex
7 odd traditions still common in Nigeria that need to change
10 best and worst snacks to satisfy your midnight cravings
3 things you can do with pineapple peels
5 ways to elevate your hairstyle with accessories
Sweden denies recognising sex as a sport
Inspiring Connections: The creative community unites at the Walkers Mix by Johnnie Walker and Sarz
'There are people in Barcelona who don't want me to return' — Messi
EXCLUSIVE: 'It is only Paul Onuachu' — Frank Onyeka reveals his Super Eagles friend
Explained: How much will Lionel Messi earn at Inter Miami in USA?
Ese Brume soars to her best mark this season at ORLEN's Cup
Romelu Lukaku gives advice on how to stop racism in football
Victor Osimhen's unprecedented Capocannoniere
Chukwueze beats two Morocco stars and Ghanaian striker to LaLiga award