Why the spike in airfare isn't holding back tourism in Nigeria this December
With the right mindset and travel strategy, the allure of Lagos during the holiday season far outweighs concerns about higher travel expenses.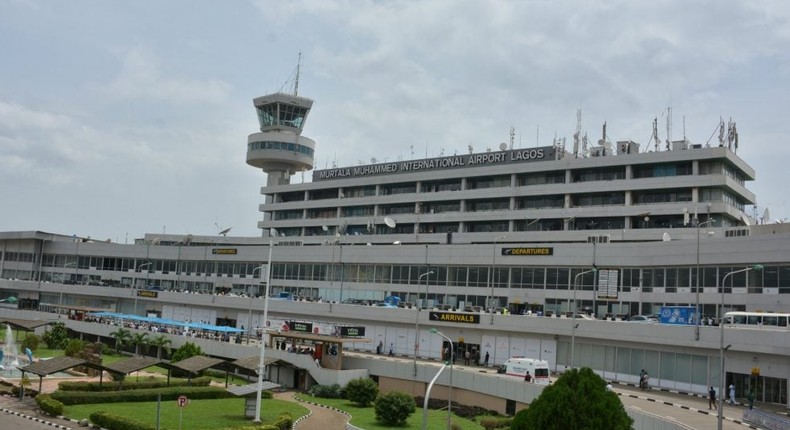 As the holiday season approaches, many travelers dream of exploring new destinations and reuniting with loved ones.
For those considering a trip to Lagos, Nigeria in December, there's one thing you can't ignore- The flight cost.
While it's true that airfare prices tend to increase during the festive season, there are several compelling reasons why this spike isn't acting as a deterrent for tourists and Nigerians living in the diaspora flying back home.
For context, I travelled from London to Lagos on June 18, 2023 with a return flight on July 2, 2023 using Virgin Atlantic. I paid £822.21 for that economy flight in April 2023 (just two months before I was set to fly). Now, with three months till December (and at the time of writing this), flights from London to Lagos from December 18, 2023 to January 2nd 2024 cost £3092.61 for economy. The difference is clear.
And it's not just Virgin flights, a British Airways economy flight for that exact date, while a tad cheaper than Virgin's at £3035.41, is still more than double the flight I booked for June this year.
In fact, the cheapest flight from London to Lagos for those dates costs £1209 but means that a 6-hour direct flight to Lagos becomes a rather uncomfortable 24-hour flight with two stops in Frankfurt and Ethiopia.
Despite all this, the morale on social media and in Nigerians in the diaspora communities is that all roads still lead to Lagos.
Over 16 million travelers flew in and out of Nigeria between January and December 2022, according to an executive summary released by the Nigerian Civil Aviation Authority.
Last year's prices matched that of this year as I paid £2300 for an economy Virgin flight from December 7, 2022 to January 7, 2023.
It's worth noting that with careful planning, travelers can still find flight deals and discounts, even during the peak holiday season. Booking tickets well in advance, signing up for fare alerts, and using travel rewards or loyalty programs can help mitigate the impact of rising flight costs.
With that being said, there are several reasons travelers continue to flock to this vibrant Nigerian city, even in the face of higher flight costs.
The show must go on
This year, international events are taking an extraordinary leap into the Lagos market with brands like Afronation, NeoFest and DLT all bringing their festivals and parties to the Lagos scene in December.
Afronation's pre-sale tickets are already sold out with rumors that the majority of ticket sales were from those living outside of Nigeria. An X user said, "Afro nation coming to Lagos is making me think of flight prices in December. Please, I want to go home for Christmas please."
The UK brand, NeoFest announced their first ever festival in Lagos, spearheaded by an all female crew, and there's whispers that DLT's day party could make a return to Lagos following the success it had in 2022.
These brands are just part of the push driving tourism to Lagos despite the gripling cost of flights. Lagos, often referred to as the "New York of Africa," is known for its rich cultural diversity and vibrant festivities. December in Lagos is a time when the city truly comes alive with music, dance, art, and food festivals.
The allure of experiencing these unique cultural events and immersing oneself in the local traditions is a powerful motivator for tourists, often overshadowing concerns about flight expenses.
Sunny all day
December is a fantastic time to visit Lagos because of its pleasant weather. Unlike the gloomy, chilly days in other parts of the world that are visited with snow and rain in December, Lagos boasts warm temperatures, making it an ideal escape for those seeking to bask in the sun on Christmas day.
The city's picturesque beaches, like Tarkwa Bay and Elegushi Beach, are perfect for relaxation and water activities, offering tourists a compelling reason to bear the higher flight costs.
Lagos is steeped in history, with numerous museums, art galleries, and cultural sites waiting to be explored. Tourists can visit places like the Nike Art Gallery, the National Museum Lagos, and the Lekki Conservation Centre, where they can learn about the city's heritage and gain a deeper appreciation for Nigerian culture and history. Doing all of these activities in the sun usually makes for a better holiday experience.
Travelers often possess an adventurous spirit, seeking new experiences and challenges. The idea of exploring an exotic destination like Lagos during the holiday season can be a powerful motivator.
Many tourists view the increased flight costs as a part of the adventure, a small price to pay for the memories and experiences they will gain.
A-class dining
Nigerian cuisine is a treasure trove of flavors and aromas, and Lagos is a food lover's paradise. From street food vendors to upscale restaurants, the city offers a diverse array of dishes that cater to every palate.
The chance to savor mouthwatering Nigerian delicacies like jollof rice, suya, and puff-puff is often enough to convince some that the higher flight costs are well worth the culinary adventure.
In 2021, there were 76,619 food and beverage serving establishments in Nigeria. This was the highest count, considering the period reviewed, keeping stable from 2020, according to Statista. Since 2016, the number of such establishments has steadily increased in the country, and today, while there's no updated figure, the number has undoubtedly grown significantly.
You can get food at beaches, bars and even some clubs in Lagos, which is a unique experience on its own.
Lagos remains a hotspot
While a spike in flight costs to Lagos in December may raise eyebrows, it seems it's not deterring tourists, including myself, from experiencing the magic of this vibrant Nigerian city.
The cultural vibrancy, beautiful weather, family connections, unique shopping experiences, culinary delights, historical sites, warm hospitality, adventurous spirit, and the investment in future travel all contribute to making Lagos an irresistible destination.
With the right mindset and travel strategy, the allure of Lagos during the holiday season far outweighs concerns about higher travel expenses.
JOIN OUR PULSE COMMUNITY!
Recommended articles
Raising a Toast to the true Orijinals: Orijin unveils new limited edition packs this festive season
8 sperm-killing foods that dads need to avoid!
Why reverse cowgirl is the world's most dangerous sex position
The male G-Spot, where it is and how to stimulate it
5 ways to spot a sex addict or know if you are one
Beyond the runway: Lush hair steals the spotlight at Lagos Fashion Week's 10th edition
Escudo Rojo introduces Luminoso Wine in spectacular launch event
Bikiya Graham-Douglas continues to promote African Arts & Culture with Beeta Arts Festival (BAF)
Spices, Stories and Surprises: Detailed look at vibrant African Food & Drinks Festival Abuja
Make this no-yeast bread with only 3 ingredients
What is a Jacob's ladder piercing? It's pretty extreme
3 ways to get rid of vaginal odour
Shelly-Ann Fraser-Pryce: Track legend signs mouthwatering deal with luxurious wristwatch brand
Sha'Carri Richardson: World's fastest woman reportedly bags $20,000,000 endorsement deal
She needs a break - Super Falcons coach explains Ashleigh Plumptre's absence from team
Sergio Ramos makes Champions League history 31 years after Daniel Amokachi
Thiago Silva recalls TB fright ahead of Chelsea debut