7 useful tips to help you achieve that dream vacation
Anyone with a steady flow of income can go on a vacation, all it takes is enough interest, planning and determination.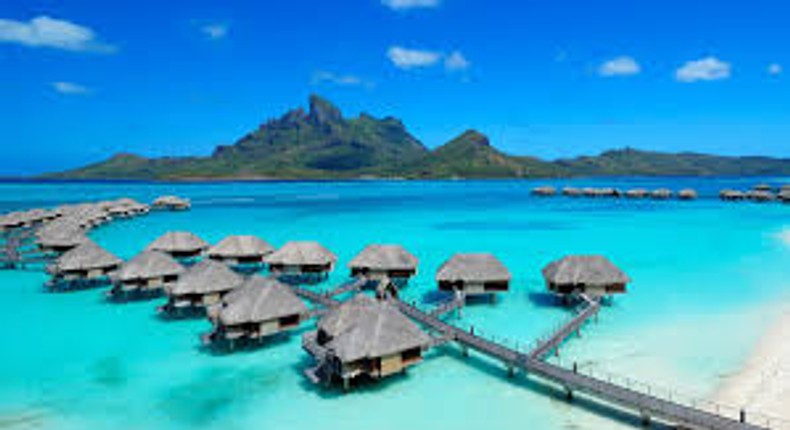 Let's just set the record straight by saying every vacation is achievable no matter how impossible it may seem.
Contrary to widely held opinion in these parts, travel is not an exclusive privilege reserved for the rich and famous.
Infact, anyone with a steady flow of income can go on a vacation, all it takes is enough interest, planning and determination.
That said, here are 7 useful steps you can take to make that dream vacation come true.
1. Breathe, eat, drink vacation: This needs to be something you really want, because that's what will motivate you to make the necessary sacrifices along the line. Once you've decided that you really want to go embark on a vacation, everything else will fall in place.
2. Pick a destination: This is the next important step. Select a place you'd like to visit considering a number of factors like budget, ease of obtaining a visa, interest, accessibility (needs to be a place you can move around without relying on anyone). It also helps if it's a place where you know someone as this can be helpful with exploring sights and so on.
3. Plan, plan, plan: This is pivotal to the success of any trip. First off consider your schedule - when would be the best time to leave? When you don't have pressing work or family engagements and can afford to be away for awhile. Next, ofcourse would be assigning a budget within your means. It's also important to have a line-up of activities you hope to embark on so the trip is really fun and fulfilling. For this, it helps to speak to other people who've been to that location or who want to visit there so you can get some advice and exchange ideas.
4. Save: Without money there's no trip so this is another crucial step to achieving your dream vacation. Ideally, you should have a separate account which you don't have ready access to, where you save money for the trip. If you don't want to go through the trouble of setting up a separate account then you can keep the money with rusted friends/family. Then put aside a fixed amount of income that you can afford every month or as often as you can manage into said account.
5. Visa/logistics: Obtaining a visa to certain countries can be quite the challenge for the average Nigerian, so start early enough if its one of the more challenging countries (basically every Western country). If you can afford a reputable travel agent, then perhaps you should go this route as some provide visa consultancy services. It also helps to have a plan B which is a country that poses less of a challenge with issuing visas. This way, if your plan A doesn't come through, you won't be left without an option. Also find out if you'll need a vaccine for the destination you plan visiting.
6. Think vacation: From Instagram accounts to Facebook groups, blogs and everything in between, subscribe to as many travel related sites as you can. This way you can be up to date on the best available deals and offers on flights, hotels and even fun spots. Also, they'll keep you motivated.
7. Sacrifice: Nothing good comes easy, and this is particularly true with travelling. Channel all your funds towards a trip. For instance, that money spent on a weekly trip to the cinema could be included to your savings and so on. Remember, every thing adds up and in the end, it'll all be worth it when you take that selfie from your dream vacation spot.
JOIN OUR PULSE COMMUNITY!
Recommended articles
TECNO Phantom X2 launches #TheXtraOrdinaryMe challenge on social media
5 types of people you will meet at an ATM machine these days
Here are the top 7 dating apps for single people in Nigeria
5 foods most boarding school kids can relate with
5 things you can do if you are stuck in a queue for hours
5 reasons you should consider having a court wedding
Sex Education: 5 ways to prevent premature ejaculation
The perfect nail color to wear when your boyfriend proposes
5 times Osas Ighodaro rocked a bikini to perfection