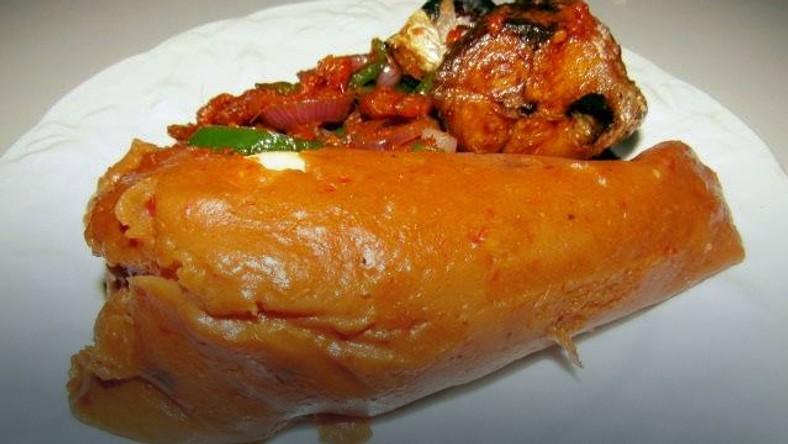 Ingredients
1 over-ripe plantain
3/4 cup of flour
1 cooking spoon palm oil
Handful of crayfish pieces (Or 2 tablespoons of crayfish powder for taste)
Handful of chopped onions
1/2 red bell pepper
1 yellow pepper (or red small pepper)
1 teaspoon salt
1/2 teaspoon of chilli powder
2 seasoning cubes
1/4 cup of water
Cooking time
45 minutes
Recipe category
Side dish
Recipe cuisine
Local
Cooking method
Steaming
Recipe Yield
3 servings
Instructions
Peel and Blend the over ripe plantain with the bell pepper, yellow pepper, onions and water.
Pour mixture in a bowl, mix in the oil, salt, chilli powder, crayfish, seasoning cubes and flour.
Place in the foil container, ceramic bowl or banana leaves for steaming.
In a pot of boiling water, place your plantain moin moin to steam for about 20-25 minutes and serve warm.