The perfect way to make 'Ofada Stew'
Ofada stew or Ayamase is a delicacy that is easy to make only when you know the method to achieve that unique taste it presents. Watch how to make it in easy steps...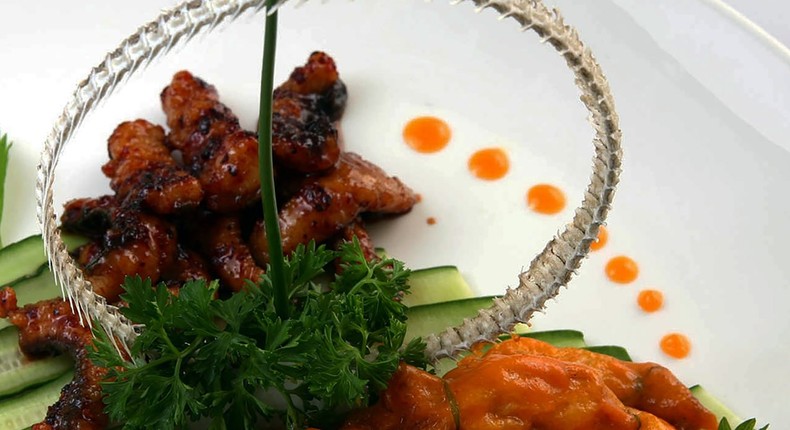 Ofada stew also known as 'Ayamase' is some sort of delicacy usually served with brown rice, basmati rice and more.
It is known for a specific taste -usually spicy with loads of diced beef and more 'animals'- achieved as a result of 'bleaching the oil' and fried locust beans and onions all fried to achieve that unique taste.
Ofada stew derived it's name from the traditional 'Ofada' rice because it's the stew 'designed' for the rice . It's known for its unique taste and aroma.
If you didn't know how to fry and make the ofada stew, learn how to perfect it in easy steps above.
JOIN OUR PULSE COMMUNITY!
Recommended articles
How to handle a cheating partner
Ways to get closer to achieving your goals
Do you have Gamophobia?
7 Reasons why your partner may lose interest in you?
Pulse First Love: "He said it's never too late to be served breakfast"
What exactly does a side chick do better than a main chick?
Fun ways to celebrate Christmas this year
Is living together before marriage good or bad?
See the countries where Nigerian Languages can actually come in handy