The perfect way to make 'Ofada Stew'
Ofada stew or Ayamase is a delicacy that is easy to make only when you know the method to achieve that unique taste it presents. Watch how to make it in easy steps...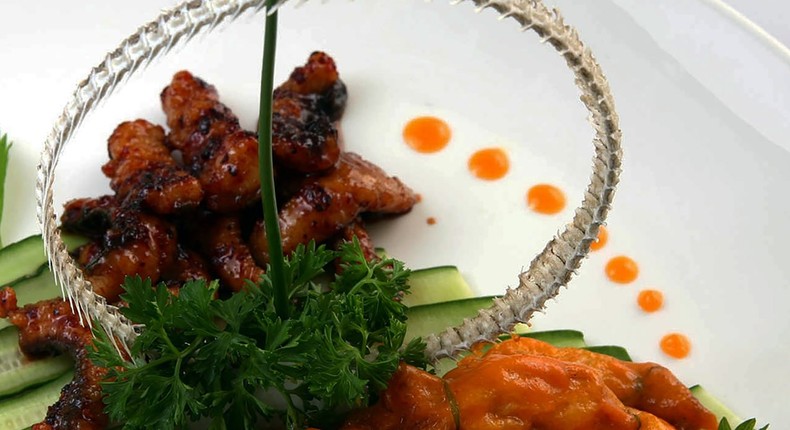 Ofada stew also known as 'Ayamase' is some sort of delicacy usually served with brown rice, basmati rice and more.
It is known for a specific taste -usually spicy with loads of diced beef and more 'animals'- achieved as a result of 'bleaching the oil' and fried locust beans and onions all fried to achieve that unique taste.
Ofada stew derived it's name from the traditional 'Ofada' rice because it's the stew 'designed' for the rice . It's known for its unique taste and aroma.
If you didn't know how to fry and make the ofada stew, learn how to perfect it in easy steps above.
JOIN OUR PULSE COMMUNITY!
Recommended articles
Valentine's Day: 5 gift boxes you should never get for your lover
How to know if you really have OCD
Who wore it best? 5 fashionistas take on the classic black pantsuit
Here's why you keep having nightmares
How to make love: 5 difficult sex conversations couples should have
5 Valentine's Day gift ideas for your lover that cost almost nothing
Playing dress up: 5 outfit-inspired themes for a very fun party
5 strange holidays you probably never knew about
Simi launches new children's Clothing Line 'The Big Little Company' inspired by her daughter Adejare 'Deja' Kosoko