How to make stewed goat meat
Goat meat stew is a delicious delicacy that can be enjoyed with rice, yam or even boiled plantain.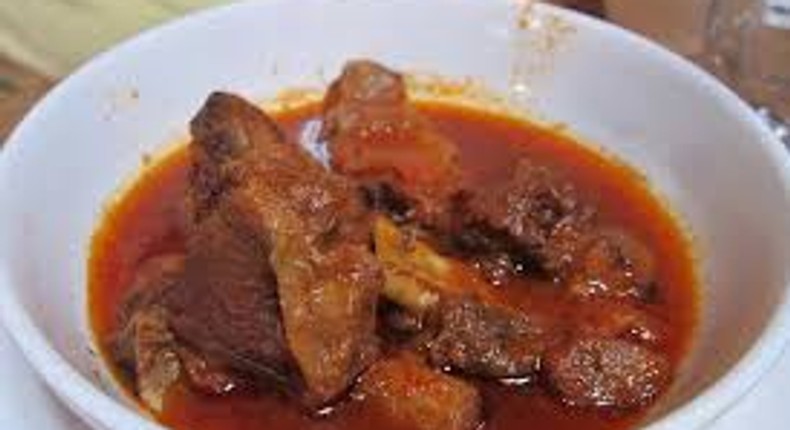 Anyone who knows their food probably understands that stews tends to taste in accordance to the meat it's cooked with.
So, beef stew for instance tastes significantly different from chicken stew, fish stew or goat stew for that matter.
Youtube vloggers, Naija Chef shares an interesting goat stew recipe which can be enjoyed with a number of side dishes.
JOIN OUR PULSE COMMUNITY!
Recommended articles
Bisi Is The Boss: The book every child needs to have on personal safety, body ownership and boundaries
3 reasons why s*xting is needed in your relationship
7 things every woman wants to hear during s*x
5 ways to relieve a stomach ulcer at home using natural remedies
3 home remedies for tooth decay and cavities
These 5 aso-ebi styles are trending
Why South Korea is the plastic surgery capital of the world
Burger King Nigeria is bringing the real Burger Week Experience with delicious deals starting NOW!
Balenciaga's new collection: Bizarre social experiment or marketing genius?