The new frontier of skincare: Harnessing the power of nature for a radiant glow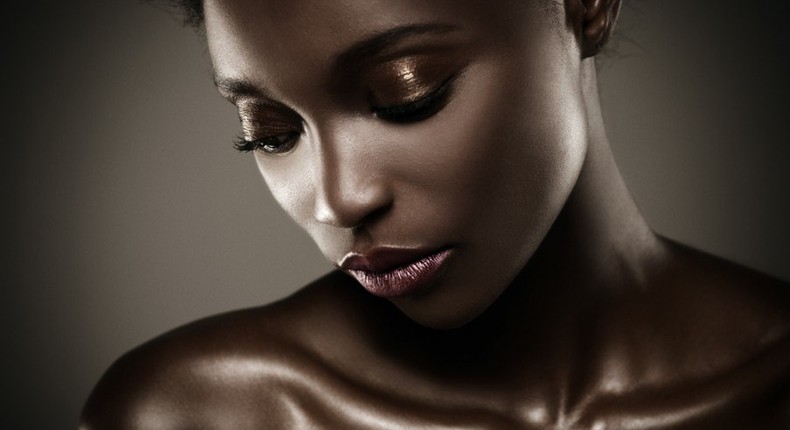 In an era where our beauty and health take center stage, the demand for natural skincare solutions is soaring.
People across the globe are leaning towards incorporating nature's bounty into their daily regimes. Today, we dive into the exquisite world of organic skincare, and uncover how cannabis can play an integral role in achieving that coveted, flawless radiance.
The renaissance of organic skincare
Organic skincare is undergoing a remarkable renaissance. From the mighty shea butter to the humble coconut oil, nature's pantry has been generous. The key to natural skincare lies in its ingredients - rich, unprocessed, and free of synthetic chemicals. A plethora of plants, herbs, and oils work in tandem to soothe, nourish, and rejuvenate the skin.
Aloe vera - The ancient healer
Pulse
A stalwart of natural skincare, Aloe Vera has been celebrated since ancient times for its medicinal properties. With over 75 potentially active constituents, including vitamins, enzymes, minerals, sugars, and salicylic acids, it is a powerhouse. Aloe Vera not only moisturizes the skin but also fights aging and reduces acne and inflammation.
The efficacy of Tea tree oil
tea tree oil Asa Organics
Tea tree oil is an essential element in the arsenal of natural skincare. A native of Australia, it has potent anti-inflammatory and antimicrobial attributes. This makes it particularly effective in combating acne, reducing redness, and soothing irritated skin.
Cannabis in skincare: A revolutionary revelation
Pulse Nigeria
Emerging research is unveiling an unexpected hero in the skincare sector - Cannabis. Yes, you read it right! This wonder plant, often associated with recreational use, has much more to offer. Cannabidiol (CBD), a non-psychoactive component of cannabis, has been hailed for its extensive benefits on skin health. From combating acne and eczema to mitigating signs of aging, CBD-infused skincare products are taking the market by storm. If you are curious about the cultivation of this versatile plant, check out the Grow Diaries, where enthusiasts share their cannabis cultivation experiences and insights. It's fascinating to observe how this often misunderstood plant can contribute richly to our beauty and well-being.
Sea buckthorn – The unsung hero
Pulse Nigeria
Let's now turn our attention to Sea Buckthorn, an unsung hero of the skincare world. Rich in antioxidants, vitamins, and fatty acids, it's a treasure trove of nutrients. Sea Buckthorn oil fights skin dryness, promotes healing, and protects against sun damage.
Adopt a nature-inspired skincare regime
The essence of beauty and health lies in embracing nature. With an abundance of natural ingredients at our disposal, it's time to craft a skincare routine that speaks to the soul. From Aloe Vera and Tea Tree Oil to the groundbreaking utilization of cannabis, let's harness the power of nature for a radiant and youthful complexion.
In conclusion, let us not underestimate the potential of the natural world. The marriage between beauty and Mother Nature is eternal. Embark on this journey with an open heart, and let your skin bask in the glow of organic nourishment.
JOIN OUR PULSE COMMUNITY!
Recommended articles
5 unique wedding food traditions from around the world
FreshYo made 10 fresh millionaires in the Mega Millions Promo!
Let your skin glow, this beauty month!
'How to summon a demon' and 9 other strange questions people ask Google
5 biggest culture shocks from around the world
3 BY 4 Gourmet celebrates Africa's culture with Street Food Celebration
Sleep paralysis: Caused by witches or a natural occurrence?
Here's all you need to know about Kegel exercises
Irish Board launches €1m Spirits campaign in Nigeria
5 proven ways to deal with disappointment and move on from it
itel's Love Always on CSR initiative enriches education in Nigeria
Ralph Lauren fragrances unveils CKay as face of the world of Polo Franchise
AFCON 2027: Algeria hands Nigeria a major boost
TikTok wahala: Osimhen deletes Napoli pictures from Instagram
Wilfred Ndidi: Style Essentials inspired by the Leicester City's Nigerian midfield maestro
TikTok trolling: Osimhen set to sue Napoli for serious damage
Manchester United senior players beg Sancho to apologise to Ten Hag
Ukrainian club copy Nigeria's Super Eagles jersey
Victor Osimhen dodges fine for substitution bust up
Mikel Obi: Super Eagles legend branded 'fine boy no pimple' in Dubai
Give us Mourinho! Chelsea fans beg for 'Special One' after latest defeat