Watch how this Youtube sensation transforms herself into Barbie [Must Watch]
Youtube sensation; Kandee Johnson does a mindblowing Barbie makeover in less than 90 seconds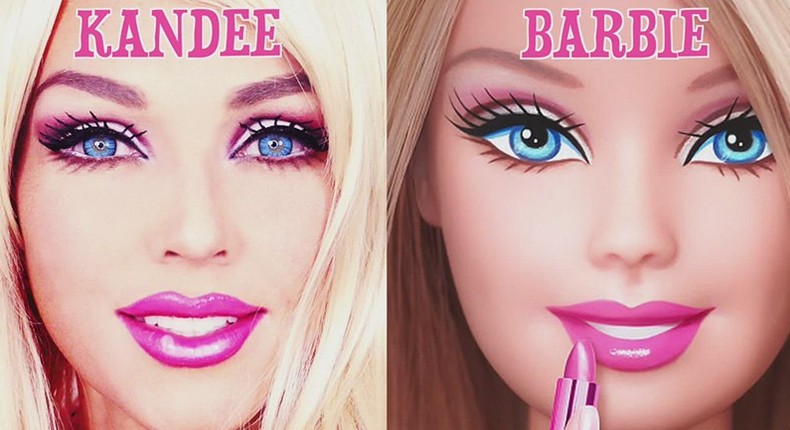 Youtube sensation; Kandee Johnson shows off a mindblowing transformation in a recent video where she transforms herself into Barbie!
Wearing bold blue contacts, perfectly highlighted and contoured face with incredible blending in a fast tutorial.
Done in less than 90 seconds, the brunette switched to a blonde wig wit eyes already like Barbie's, white eyeliner to enhance the eyes and a bold bright pink pout, she nailed the perfect Barbie.
Take a look at the transformation above.
JOIN OUR PULSE COMMUNITY!
Recommended articles
Luxury menswear fashion brand - Vanskere acquires 57 Interiors design company
Bullying in school: Signs parents should watch out for
Guys, here are 15 truths your girlfriend never wants to admit to you
6 symptoms of stomach ulcer
Women, this is why you should learn to initiate sex more in your relationship
5 amazing health benefits of turmeric
These are amazing health benefits of Iru (African locust bean)
Great shopping, exquisite food & fun experiences! Enjoy the best of the festive season with amazing experiences in Dubai
These are health benefits of Kunu