Step-by-step- guide for washing the face CORRECTLY
Washing the face daily should form a daily habit for flawless, smooth and baby soft skin but there's a RIGHT way to do it...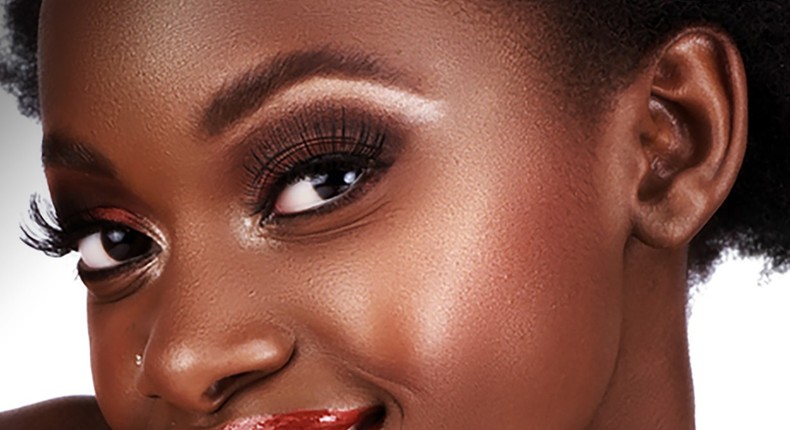 Washing the face daily should form a daily habit for flawless, smooth and baby soft skin.
Start off face cleaning by removing makeup! Before washing the face, make sure to take the makeup off first with wipes, this way deep cleansing is possible, this is necessary because some/most makeup are waterproof and washing casually may not take off the entire product or leave them blocking pores.
Here's a simple step-by-step guide for washing the face correctly:
1. Pack Hair Away From The Face
The first thing to do before removing makeup is to get hair out of the way. For weave or any form of long hair pack away from the face so it doesn't get in the way. (Hair should be packed away from the face as much as possible to avoid breakouts, irritations and more of the  delicate facial skin)
2. Remove Every Makeup Product.
This is usually done with cleansing pads or baby wipes. They help remove products to allow soap/gel penetrate the skin to remove what's left of the makeup on the face.
Before proceeding to use soap on the face at this stage, first wash both hands making sure they are clean so germs are not transferred to the face.
4. Splash Water On The Face, Cleanse/Wash
According to preferences (lukewarm, cold water) splash water on the face to work up the lather from whatever cleanser (soap, foamy cleanser etc) to be used on the face. Work up lather in short secular motions, never rub the delicate skin on the face too hard!
Rinse off cleansing product with water. It's best to finish off washing the face with cold water to close the pores.
Pat the face dry (gently) with soft towel or leave to air dry.
Toners are used on thoroughly cleansed skin to soothe and refresh as well as help restore the skin to its original Ph.
After all the above, the skin should be nourished using non-comedogenic moisturizer which helps the skin.
Note that its important to moisturize the skin often even on oily skintypes- the trick is to choose the best moisturizer for the varying skintype.
JOIN OUR PULSE COMMUNITY!
Recommended articles
Trace to set the African music scene ablaze with first Trace Awards & Festival in Kigali
Study shows men have been peeing wrong; they ought to sit and not stand
Denola Grey is one of the new faces of Fenty Beauty
How to survive the rising cost of petrol and transport in Nigeria
7 incredible health benefits of bitter kola
5 most fashionable plus-size celebs in Nigeria
See the forest in Ondo where masquerades are forbidden
Blow by blow of how Hypo made an all - white impression at the AMVCA 2023
3 foods believed to have spiritual significance
You should visit 5 of Africa's most popular and historic markets
The scary and toxic side of applying sunscreen every day
YAPPI: Opportunity for youth empowerment through animation, post-production industry