If JAY-Z can cheat, then who are we?
JAY-Z cheating on Beyonce shows that even the best of men are men at the very best.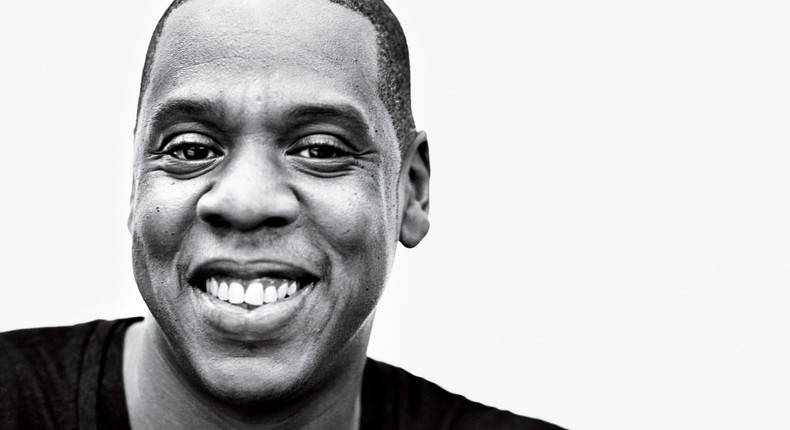 The all-father of Hip Hop,
There are a lot of newsworthy lyrics on the album like JAY-Z's mum is a lesbian and his tiff with Kanye West. The one which takes the cake is JAY-Z's infidelity.
Yes, JAY-Z cheated on the world's most famous woman Beyonce. You might have to read that sentence twice to understand the weight of that action.
Ever since a bloodless coup happened in Destiny's Child and made Beyonce the star act, the pop goddess has been positioned as the perfection of womanhood. Beyonce isn't just sexy- she is sex. She is what most women dream to be. Beyonce isn't Queen, she is King, a woman who lives life according to her own rules.
Beyonce rewrote how albums are released. Her last two albums came out with no prior notice. Beyonce doesn't do power moves. She is power.
On her last album '' she dropped the bombshell that JAY-Z cheated on her. As re-confirmation, the big boss confessed that he unfaithful.
My brothers in the Lord, let me just say this now if Baba JAY-Z can cheat on Beyonce then who are you? There is no hope for ordinary mortals like us. Have you seen Beyonce? She is fine like Jollof Rice on a bright sunny day. Legs to die for. The shape of a Coca-Cola bottle. At the end of the day, egbon still cheated.
Let's not kid ourselves. Men will cheat. It is human nature. If JAY-Z who has the most beautiful woman in the world could do it, then...
Is cheating a deal breaker? For many people in relationships, yes it is. For many people in marriages, it is not that easy. Marriage is a way bigger deal than a relationship. With the context of commitment, vows, and kids, packing up your bags is harder than it seems.
Some of Beyonce's fans are of the strong opinion that she should have left JAY-Z as soon she caught him. They are right but it is easier said than done. Marriage is a lifelong commitment and you want to be pretty sure before you make any rash decision.
The most important lesson from this JAY-Z's cheating story is that he is man enough to publicly admit that he cheated. If you listen to the album very well, he is sorry for his mistake. He even hinted that he is working with a therapist.
Not many men are this remorseful when they are caught red-handed. No one should cheat in a relationship or in a marriage, both men and women. Unfortunately, human nature has the power to scuttle true love if not put in check. We are all selfish.
The reality is that marriage is not a walk in the park, it is going to be hard. There will be several moments when both parties would fall. That's life. The true tests of love include forgiveness and repentance. You can't have one without the other. That's the story of Jay and B.
JOIN OUR PULSE COMMUNITY!
Recommended articles
Bella Shmurda seemingly throws shade at Naira Marley in new tweet
Africa is set to welcome the idea of borderless trade within the continent
'For commodification of the naira, use cassava' [Pulse Explainer]
Why some people refrigerate their condoms before use
5 outfits for 5 days of work inspired by Regina Daniels
African countries by Netflix' contribution to their GDP
Sleep paralysis: Caused by witches or a natural occurrence?
Mohbad records 6 entries in top 10 of TurnTable Top 100
5 things women put on that men find instantly attractive