Nigerian prostitute jumps to death during police raid in Dubai
A Nigerian prostitute based in Dubai has jumped to her death from a four-storey building in a bid to avoid being arrested by the police.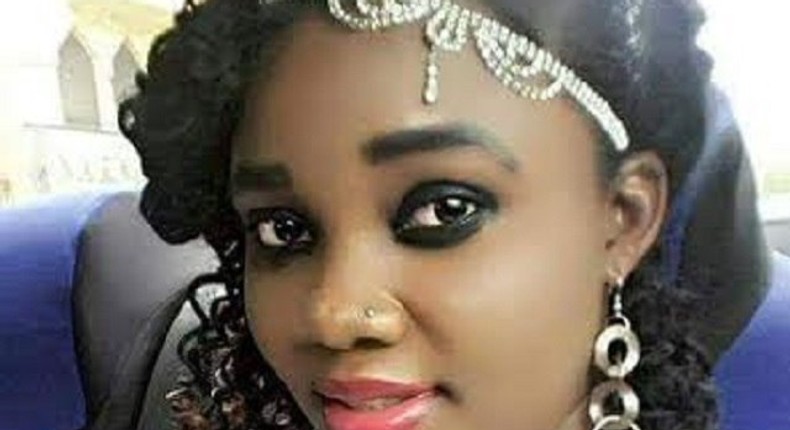 A Nigerian lady who earned a
According to a Nigerian who lives and work in Dubai who sent the story to Pulse, the lady who was only known as Sophia, is said to be from Edo State and with other ladies, had been selling herself for money in that country.
The Nigerian narrated that Sophia who lived without papers decided to jump from her apartment when the police went to arrest her and others following a tip-off.
He added that her remains have been deposited in a mortuary as no one knew exactly where she came from and no links to her relatives whatsoever have been established.
This is what he sent to Pulse:
"To who it may concern, I am a Nigerian living and working in Dubai. I have to share this story on Pulse in case anyone knows this lady. There is this lady called Sophia but no one knows her real name or her surname.
She works as aand does not have any papers. She lived in Al-Baraha area in Deira, Dubai. No one knows her details though she told people she is from Edo State but we do not know her real hometown or her family members.
She and other ladies are into prostitution and they live together. One day, the police went to the apartment to arrest them and instead of waiting for the police, Sophia jumped through the window from the 4th floor and died instantly.
Her remains have been deposited at the mortuary. So if anyone you can do something to make her family and friends knows about this, we will appreciate it.
Please see her photo here."
In case anyone knows this lady, kindly send us a mail and we would be in touch with the Nigerian so the real identity of the lady could be known.
JOIN OUR PULSE COMMUNITY!
Recommended articles
5 kitchen ingredients that you can use for pink lips
Man battles for life at hospital after being raped by 2 women, leaving him unconscious
UK suspends processing of visitor visa applications in Nigeria
Here are 7 things your partner does not need to know about you
Women, this is why you should learn to initiate sex more in your relationship
You should not do any of these while visiting the Oba's palace in Benin
BBNaija's Tega releases steamy photos to mark 30th birthday
4 common mistakes that lead to boredom in a relationship
8 children who locked themselves inside abandoned car confirmed dead in Lagos