Nigerians go hard on man who murdered Jumia delivery agent (Graphic Photos)
Angry Nigerians have come for the man who ordered expensive iPhones from an online store and ended up killing the delivery man.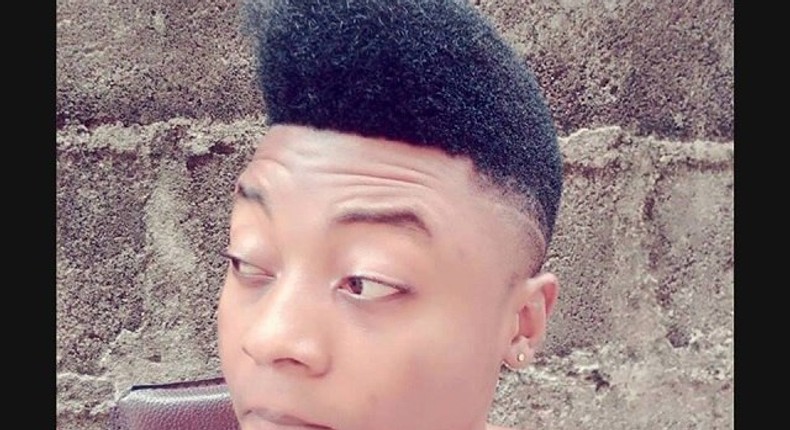 The young man who has been identified as Sodienye Mbatumukeke is a 26-year-old while the victim was identified as Chukwuma Eleje, an indigene of from Ozizza, Afikpo Local Government Area of Ebonyi State and a father of four.
Mbatumukeke had allegedly ordered for two iPhone 7 from the online store and Eleje went to make the delivery at his house only for him and two other accomplices including his girlfriend, to kill the victim and dump his corpse in a septic tank in his compound.
A Facebook user who knows Mbatumuke whose father is a prominent barrister in Rivers State, took to his page to blast him with other users adding their voices to pour invectives on him.
Another person who knows the suspect who goes by the name Afikpo Chic, went further to reveal other details about him including his victim and his family.
Read what Afikpo Chic wrote here:
'Things to know about Sodienye Mbatumukeke, the murderer of Mr. Chukwuma Eleje
Here are a few details about Sodienye Mbatumukeke, the person who ordered for iPhones from Jumia and later brutally murdered the Jumia delivery man, Mr. Chukwuma Eleje.
This has to be one of the most unthinkable murders in recent memory. After brutally snuffing the life of Mr. Eleje, they tied him up and stuffed him into a septic tank.
The murder suspects and the victim, Chukuma Eleje (Inset)
His Name is Sodienye Mbatumukeke but his Facebook username is Brain Jelly
He Is a Member of Deeper Life Bible Church
He is a Video Director/Editor
He lives in Lagos, but he is from Port Harcourt
. He was born on 12 July 1991
His father is a barrister
His FB intro states: "I am Jelly. D most amazing guy I have ever met... DECIPHER IS A devil..\"
His victim, Chukwuma Eleje, is married with four kids. He hails from Ozizza, Afikpo, Ebonyi State. I spoke with his wife two days ago and she lamented that the family of the killer has yet to reach out to them and that from the way things are looking, his barrister father might just get the murderer released.
I am appealing to all and sundry to see to it that justice is served in this matter. Mr. Eleje's family are basically stranded in all ramifications due to this callous and thoughtlessly wicked act.
Sodienye Mbatumukeke, bad son of a good father
I am going to do the best I am able to do for them. And I urge anyone who can help them out in any way to do so.'
See the online attack on the suspect here.
JOIN OUR PULSE COMMUNITY!
Recommended articles
Video: Watch Samuel Eto'o kick a man outside World Cup stadium
How to make love: 3 surest ways to have intense/multiple orgasms
Here's how Peter Obi plans to deal with terrorism and banditry if elected
See reason Tanzanian president cancelled the country's Independence Day celebrations
Aliko Dangote the richest man in Africa just got richer
How can breasts be naturally firm and round?
The Crown Princess of Spain has a crush on Barcelona star Gavi
Labour Party's women leader assassinated in Kaduna State
#RIPTwitter trends as users predict app's downfall after mass resignation