Man catches his pastor having sex with his wife on his matrimonial bed
A so called man of God is now on th run after he was caught red handed with another man's wife on his matrimonial bed.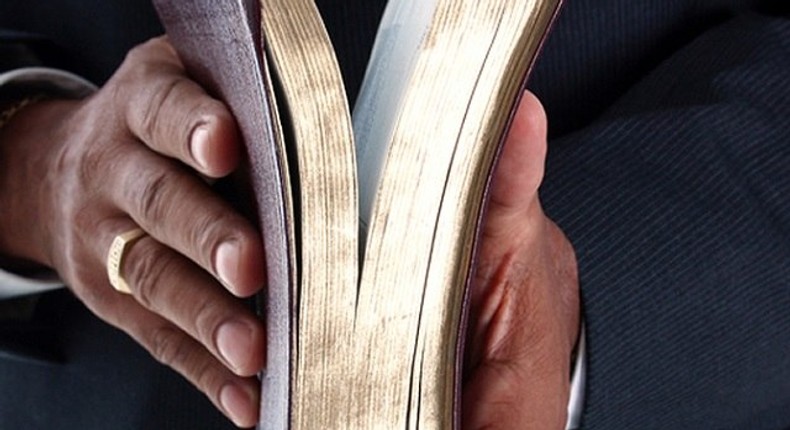 But for timely intervention, a so called man of God identified as
PM News reports that the pastor was fond of sneaking into Okere's apartment to have sex with his wife anytime he was away according to neighbours, who hinted the husband but at first, he did not believe that his own pastor could be sleeping with his wife until he decided to set a trap for Pastor Victor and caught him red handed.
It was gathered that Okere who was mostly on night duties, had told his wife he was on duty that night but hung around the area to see if what his neighbours told him were true.
Not long after that, he saw the pastor sneak into his apartment and he waited for a short while before barging into th house to meet the pastor on his wife.
On sighting the owner of the house, the pastor was said to have jumped out of the window naked and ran for his life.
It was gathered that the pastor would sneak into Okere's home to meet Chidinma when their five children had gone to school and whenever the children returned from school late in the evening, they would stay outside while Victor and their mom locked themselves inside their room pretending to be praying.
The eldest daughter who allegedly did not like what was happening, was said to have informed her dad.
Okere reportedly took the pastor's trousers and shirt to the Ejigbo Police Station to lay a complaint.
The seized cloth has been kept as exhibit at the station and Chidinma was asked to produce Victor who is now at large.
JOIN OUR PULSE COMMUNITY!
Recommended articles
Top 10 African countries with the highest cost of electricity in 2023
Top 5 largest economies in East Africa ranked
Meet the Sapeurs, Congolese who wear expensive outfits though they live in poor communities
Top 10 African cities with the highest purchasing power
10 African countries with the highest fertility rate in 2023
5 ways to spot a sex addict or know if you are one
Top 10 African countries leading in attracting and retaining talents
Top 10 African cities with the most expensive real estate
Niger, Mali, and Burkina Faso to form a federation