Fan writes emotional ode to Sheyi Shay
To crown the International Women's Day 2016 celebration, a huge fan and supporter writes her a heartfelt message to the singer.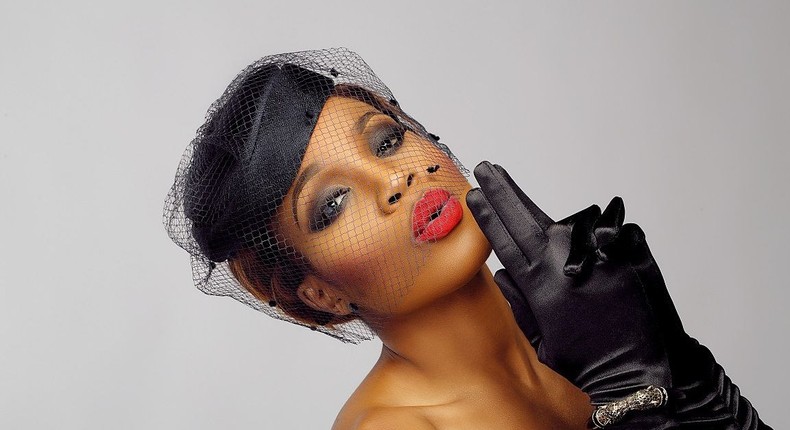 The earth stands in awe of women, her strength, her love, her resilience and empathy.
Sheyi, you embody the definition of a woman, so what do I have to say on a day like this when I celebrate you?
I celebrate you today for your heart warming smilesWatering the patched heart of lost humanityYour voice, music breaking burden saddled with tiesSame voice that heralds the good news of times to come.Days like this are not special because of the pomp and pageantrydays like this are special because you walked the earth
Let drums roll and music playLet the young maiden's danceas we celebratelet the young boys sing your praiseAnd teenage girls your feats emulate.On days where I need inspirationUpon you I gaze
You eyes hold beauty carved by the master craftYou neck stands as young bambooSprouting with energyYour eyes sparkle with loveChanging the mood of the downtrodden
One wish however prongs in my heartthis thought that linger, a deep longinga desire that echoes in all eternitygranting this wish birth women of your kindchildren grown in love to change the world.
Will you give me the chance to love you forever?
JOIN OUR PULSE COMMUNITY!
Recommended articles
CBN tells Nigerians what to do as new notes scarcity bites harder
Meet Africa's Elsa Majimbo the youngest person on Forbes
Osun: Adeleke breaks silence, reveals next move after sack
Naira Marley acquires 10th luxurious house in the heart of Lekki
Top 5 economies in Sub-Saharan Africa to watch out for in 2023, according to IMF
Seyi Vibez's use of Quranic recitation splits opinions as some Muslims demand that he removes it
5 indicators that Tinubu may not be enjoying Buhari's full support [Editor's Opinion]
GVFOOTBALL Youth Football Fund Africa first launch
5 times Osas Ighodaro rocked a bikini to perfection