Prison Break star epic clapback to fat shaming meme goes viral
Wentworth Miller responds perfectly to fat-shaming meme which was shared online by The LAD Bible.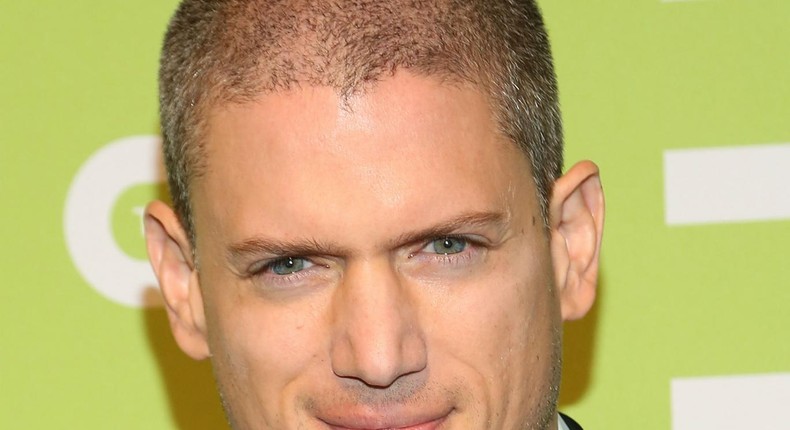 Wentworth Miller responds perfectly to fat-shaming meme which was shared online by The LAD Bible.
The meme compares two photos of Miller—one shirtless from the actor's run on Prison Break, and another, from years later. It's captioned with "When you break out of prison and find out about McDonald's monopoly."
Miller, who is best known for his role as Michael Scofield in Prison Break, posted a screen-grab of the meme saying that it "stands out" from others as it reminds him of a particularly difficult period in his personal life when he was depressed and suicidal.
In a heartfelt post on Miller's Facebook page, the actor explained the photo.
"In 2010, semi-retired from acting, I was keeping a low-profile for a number of reasons. First and foremost, I was suicidal.
"In 2010, at the lowest point in my adult life, I was looking everywhere for relief/comfort/distraction. And I turned to food. It could have been anything. Drugs. Alcohol. Sex. But eating became the one thing I could look forward to. Count on to get me through. There were stretches when the highlight of my week was a favorite meal and a new episode of TOP CHEF. Sometimes that was enough. Had to be. And I put on weight. Big f—king deal."
"One day, out for a hike in Los Angeles with a friend, we crossed paths with a film crew shooting a reality show," Miller wrote.
"Unbeknownst to me, paparazzi were circling. They took my picture, and the photos were published alongside images of me from another time in my career. 'Hunk To Chunk.' 'Fit To Flab.' Etc."
The star said that although seeing the image initially hurt him, he has managed to transform it into a source of pride.
Miller ended his post with links to helpful websites for others who are struggling with depression or are suicidal.
"If you or someone you know is struggling, help is available. Reach out. Text. Send an email. Pick up the phone. Someone cares. They're waiting to hear from you."
Miller's post has already been shared over 10,000 times, with thousands of comments thanking and praising him for his words.
JOIN OUR PULSE COMMUNITY!
Recommended articles
Top 5 economies in Sub-Saharan Africa to watch out for in 2023, according to IMF
Nigeria, Cameroon and Zimbabwe lead the pack of African students studying overseas
Top 10 African countries with the highest GDP projections for 2023
Tanzania joins the list of African countries to sign an oil deal in the new year
Singer Ric Hassani opens up on relationship with Waje
Shocking IMF report reveals Angola and Ethiopia to surpass Kenya as top economies in Sub-Saharan Africa
20 businesses you can start with 20k according to Lagos entrepreneur
Polytechnic management investigates female student who gloated on TikTok
4 foods that cause erectile dysfunction in men