Prostitute stabs man who grabbed her boob, offered boiled egg for sex
23-yr-old prostitute gets vengeful after a young man manhandled her and offered a boiled egg for sex.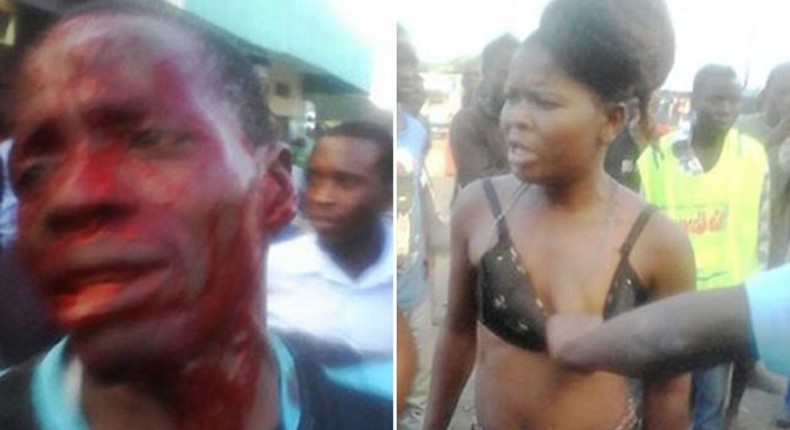 The incident which took place in the town of Mvurwi in Mashonaland province saw the 28-year-old man identified as Moses Mushonga severely injured after a beer bottle was broken on his head for his effrontery, Daily Maily UK reports.
According to the reports, Mushonga first manhandled the prostitute by putting his hand into her bra and fondling her breast before adding salt to injury by offering boiled egg in exchange for sex.
Mushonga told the 23-year-old, called Chipo, that he had just spent the last of his money on two boiled eggs which cost 0.25 Zimbabwe dollars, the equivalent of less than a penny or a cent.
To make matters worse, he had only one left as he had eaten one of the eggs.
Chipo, obviously insulted by Mushonga's guts, hit him over the head with a beer bottle, before punching him in the face and knocking him out.
Daily Mail UK reports that, by the time the young man came around, he was bleeding heavily from his head.
Speaking with local media, Mushonga said, "She could have just said no."
However, Chipo saw things differently. She on the other hand believed Mushonga needed to be taught a lesson in respect.
JOIN OUR PULSE COMMUNITY!
Recommended articles
Top 10 African countries with the highest cost of electricity in 2023
Top 5 largest economies in East Africa ranked
Meet the Sapeurs, Congolese who wear expensive outfits though they live in poor communities
Top 10 African cities with the highest purchasing power
10 African countries with the highest fertility rate in 2023
5 ways to spot a sex addict or know if you are one
Top 10 African countries leading in attracting and retaining talents
Top 10 African cities with the most expensive real estate
Niger, Mali, and Burkina Faso to form a federation