'My husband wants me to abort our baby'
What would be your reaction if your husband instructs you to abort your baby?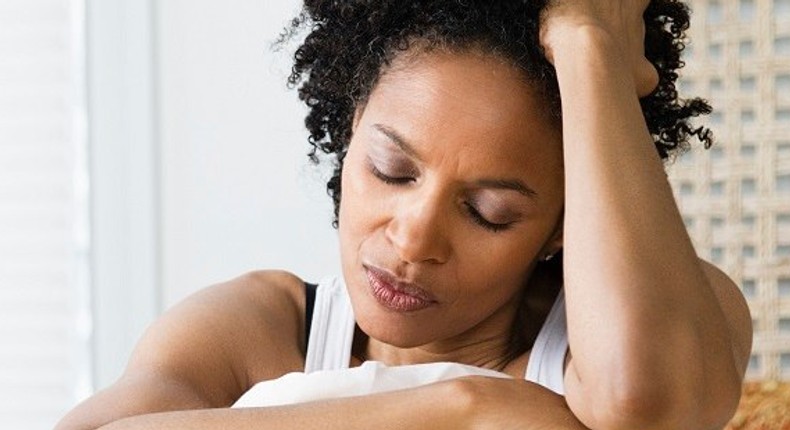 My name is Juliana Okoye and I am a married woman. My husband and I have been married for five years now without a child to show for it.
The lack of a child in our home is by no means as a result of bareness on my part or impotence on my husband's part, but because he keeps blaming the situation in the country and as such, we should not give birth until the situation improves.
In the past five years, I have had to abort on three occasions because my husband told me to. Anytime I take in, he will threaten me and force me to abort the baby, saying he is not ready to have an added responsibility.
It is not as if he is unemployed as he has his own business and I notice that anytime I abort, his business takes a different turn and booms greatly.
His family has been on my neck, blaming me for our inability to have a child but I have never divulged to them that it is actually their son that say we should not have a child now.
Presently, I am pregnant and my husband has been pleading with me to do away with it. I am beginning to suspect he may be into some cult that has forbidden him to have a child.
Dear readers, on Morning Teaser today, we ask: what would you do if your husband tells you to abort your baby?
JOIN OUR PULSE COMMUNITY!
Recommended articles
'I started using the pill after sex because I don't trust men'  - Single woman
Mohbad did not die in our facility, he was dead on arrival - Hospital
5 outfits for 5 days of work inspired by Regina Daniels
Mohbad records 6 entries in top 10 of TurnTable Top 100
Economic challenges ahead: Nigeria and South Africa told to prepare for a tough 2023
'The Black Book' is number 1 on Netflix in 12 countries
Ogun Govt cancels Independence Day celebrations 'to reflect the mood of the nation'
Over 25% of the men who requested DNA tests weren't biological fathers - Report
Venita, Soma and Angel get evicted from Big Brother Naija All Stars