Students caught kissing in public street
The end time is upon us already or what do you think is happening when school kids kiss in public?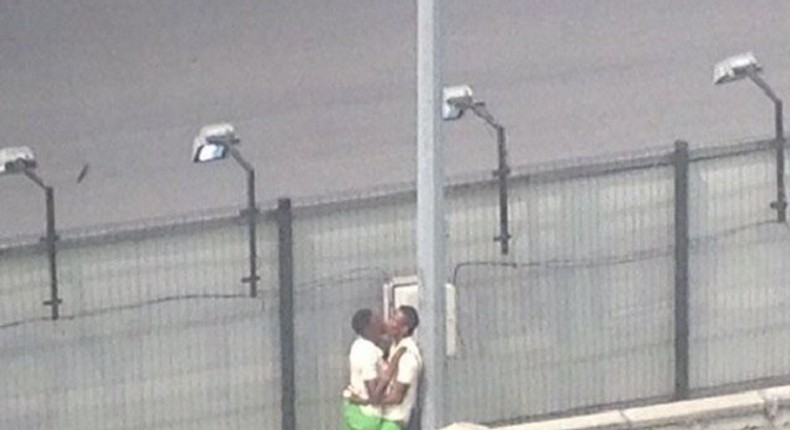 A twitter user with the handle, Lagos Class Captain, who makes a parody of happenings in the sister, posted a photo of secondary school students engaging in a passionate kissing session along the Lekki-Epe Expressway.
Going by their uniforms, those who are conversant with schools in the state say they are students of the Victoria Island Secondary School.
One is tempted to ask what the world is gradually turning into.
JOIN OUR PULSE COMMUNITY!
Recommended articles
Top 10 African countries with the most transparent GDP data
Top 10 African cities with the highest population growth from 2022 to 2023
PTAD set to unveil "I Am Alive" confirmation portal for pensioners
Diya's country home in Ogun devoid of sympathisers
Nigeria is planning to unlock revenue from the sale of tickets on international airlines and launch Nigeria Air by May
African countries with the cheapest household electricity prices
Train crash: Bus driver begs for forgiveness after psychiatric, drug tests
Top 10 most ethnically diverse countries in Africa
Uganda expects its debt load to reduce and its economic growth to increase by 7%