Niece operates on dead aunt to save twin babies
According to viral online reports, Monique had been denied medical attention as a result of the lack of money and died at the gate of the hospital in Douala.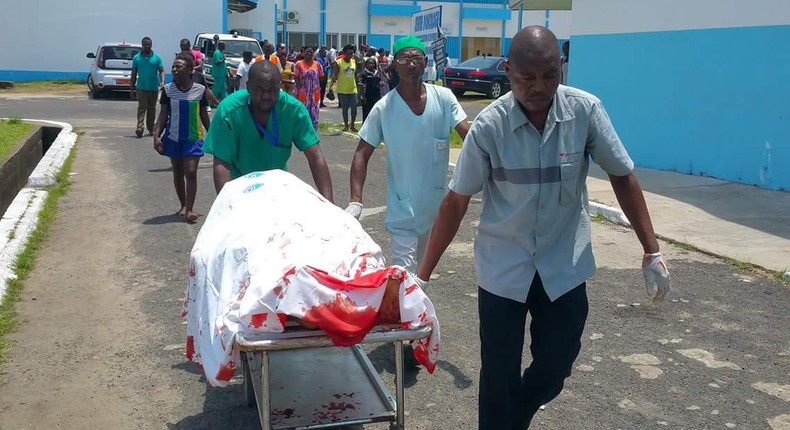 According to multiple reports, after the death of 31-years old pregnant Koumate Monique at the gate of Laquantinie hospital, Douala, Cameroon, Marie had taken it upon herself to save her aunt's unborn twins.
On seeing this, Marie, who had accompanied her aunt to the hospital bought a blade at a nearby pharmacy and sliced the womb of the deceased open.
One of the twins came out dead, while the other which was still breathing gave up the ghost minutes after.
It has been reported that many people have been dying in Cameroon in recent weeks due to their inabilities to meet up the financial demands of government owned hospitals in the country.
JOIN OUR PULSE COMMUNITY!
Recommended articles
Top 10 African countries with the highest GDP projections for 2023
Top 5 economies in Sub-Saharan Africa to watch out for in 2023, according to IMF
Shocking IMF report reveals Angola and Ethiopia to surpass Kenya as top economies in Sub-Saharan Africa
Tanzania joins the list of African countries to sign an oil deal in the new year
Osun: Adeleke breaks silence, reveals next move after sack
32 passengers kidnapped in Edo train station attack
'Shanty Town': RMD speaks on scene with Nancy Isime, says friends want to 'touch things' like him
4 things to do if you have a higher sexual drive than your partner
Kenya and Tanzania tear down 23 trade barriers hindering their commercial relationship