Man caught having sex with a married woman flogged in public (Video)
A man who was caught having sex with a married woman was given a strange punishment.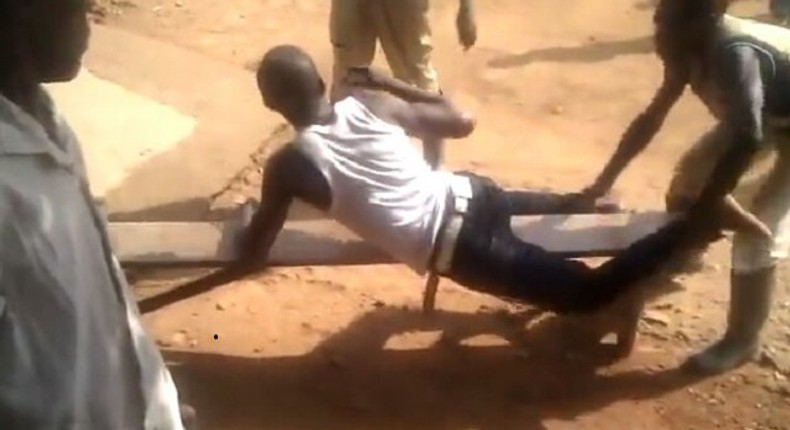 A man who was caught having sex with another mans wife was given a shocking method of
The jungle justice was caught on video which has been going viral on social media as the angry mob frog-marched the adulterer around the community and forced him to lie on a public bench where he was severely disciplined.
The randy man gets whipped
Photo Credit: NewsEveryHour
Video Credit: NewsEveryHour
JOIN OUR PULSE COMMUNITY!
Recommended articles
Video: Watch Samuel Eto'o kick a man outside World Cup stadium
How to make love: 3 surest ways to have intense/multiple orgasms
Here's how Peter Obi plans to deal with terrorism and banditry if elected
See reason Tanzanian president cancelled the country's Independence Day celebrations
Aliko Dangote the richest man in Africa just got richer
How can breasts be naturally firm and round?
The Crown Princess of Spain has a crush on Barcelona star Gavi
Labour Party's women leader assassinated in Kaduna State
#RIPTwitter trends as users predict app's downfall after mass resignation