Pontiff joins Instagram
The spiritual leader has a great appreciation for the social media.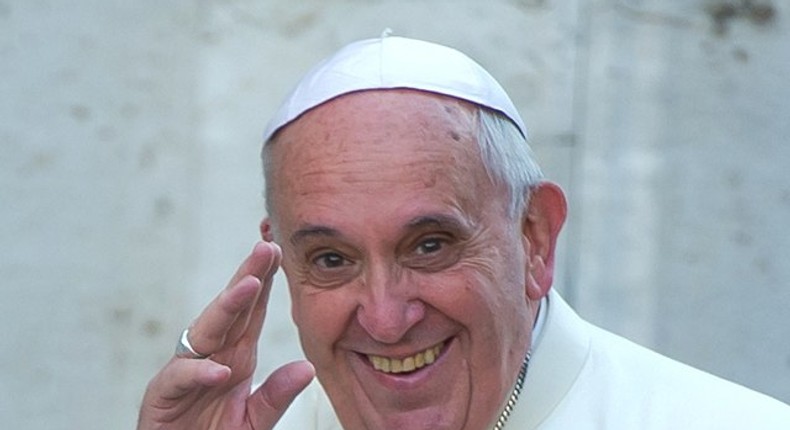 The leader of the Roman Catholic Church, Pope Francis, has announced his membership on popular image sharing site, Instagram.
He made this known on Saturday, March 19, 2016, when he posted on Instagram, "I am beginning a new journey, on Instagram, to walk with you along the path of mercy and the tenderness of God."
One of his first set of posts showed him bowing in prayer, accompanied by the words "Pray for me". This is a request he often asks of his followers.
The Pope acquired over 58,000 followers a few minutes after setting up his Instagram account on the morning of his debut on the platform.
He captioned his very first photo on the site with nine different languages, including French, Spanish and German.
The CEO of Instagram, Kevin Systrom, was on hand in the Vatican City to help the Pope with any technical difficulties he may have had.
In an Instagram post of the pair shaking hands, Systrom wrote: "Watching Pope Francis post his first photo to Instagram today was an incredible moment."
"@Franciscus, welcome to the Instagram community! Your messages of humility, compassion and mercy will leave a lasting mark."
The Pope already has a cult following on Twitter with 8.89m followers.
JOIN OUR PULSE COMMUNITY!
Recommended articles
Top 5 economies in Sub-Saharan Africa to watch out for in 2023, according to IMF
Nigeria, Cameroon and Zimbabwe lead the pack of African students studying overseas
Top 10 African countries with the highest GDP projections for 2023
Tanzania joins the list of African countries to sign an oil deal in the new year
Singer Ric Hassani opens up on relationship with Waje
Shocking IMF report reveals Angola and Ethiopia to surpass Kenya as top economies in Sub-Saharan Africa
20 businesses you can start with 20k according to Lagos entrepreneur
Polytechnic management investigates female student who gloated on TikTok
4 foods that cause erectile dysfunction in men