An investment that pays you double (and it's not MMM)
Like a thief in the night, MMM disappeared, almost as soon as it resurfaced.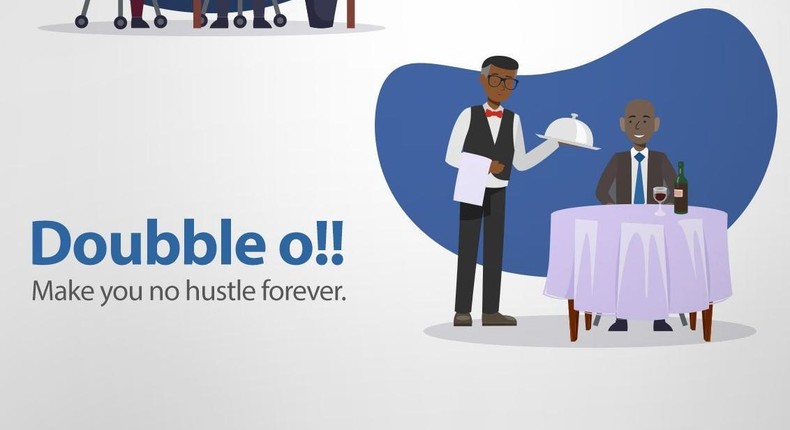 Anyone above the age of 20 today, definitely knew about the MMM fiasco in 2016.
MMM, the supposed saviour that had come to redeem Nigerians from poverty. If you partook of this blessing, you felt so good until MMM became MIA and if you never engaged, we bet your friends and colleagues who were members made you feel left out.
While MMM seemed new to most young adults, feeling like the new woke thing, the older generation was not taken by surprise, they were not moved by the promises of getting rich quick.
One might assume that it is because they were too old to bother about getting rich, but no, this was a case of "been there, done that".
Research shows that MMM was not entirely new and in fact was not the first Ponzi scheme to surface in Nigeria. Hence, the reluctance, because they lost their savings and hard-earned money in previous schemes.
You know, after falling victim or seeing people fall victim of MMM, you become like the older and wiser generation, extremely careful and in need of more research before choosing an investment platform. The funny thing is that although MMM might not be active in Nigeria, there are many Ponzi schemes using the same principles in operation. MMM is being replicated in the popular ponzi investment schemes that are prevalent today – the likes of Naija get help, Pennywise, fake Binomo trading accounts, amongst many others.
All the issues with Ponzi schemes led me to carry out a research about investment vehicles that give great returns while being safe and entirely legal. My research led me to a few "interesting" investment vehicles and I am sharing a few to help as many young people as I can get into the habit of investing for the future. One of the amazing investment vehicles that I stumbled on is called doubble.ng.
At Doubble.ng, their goal is to help you build wealth with peace of mind and ease. I outlined the topmost concerns of investors and I checked how doubble.ng compares to MMM in this regard.
The top concerns for most people are;
Transparency
Authenticity
Safety
Simplicity
Effectiveness
Transparency
Unlike MMM, Doubble.ng is an investment platform that puts your money into different investment vehicles based on your target goals. Designed by Sterling bank, the platform shows you an in-depth process of how your money works, depending on the package you choose. It is an investment designed to pay you back according to your needs, whilst the interest remains constant.
For example, investing in the Doubble 3 plan gets you a 25% return on investment by the end of 6 years.
Hence, if you save N20,000 every month, you would have invested N720,000 by the end of three years. What then happens is that doubble.ng will pay you N25,000 monthly for the remaining 3 years, making it a total of N900,000.
Therefore, your interest rate remains the same, and any difference is determined by the amount you invest, not the number of people on the platform, unlike MMM that is dependent on collecting other people's money to give you.
Authenticity
In 2016, when MMM became more popular, the Central Bank of Nigeria, as well as the government always stood their ground that MMM was not safe as reflected in the statement "We've heard about the activities of MMM, but I want to warn you against it because they are wonder banks that are not regulated. Desist from participating, because they are fraudulent," said the Central Bank of Nigeria (CBN).
Doubble.ng, on the other hand, is a product of Sterling Bank, one of the most renowned banks in Nigeria and they are accredited by both CBN and the Federal Government of Nigeria.
Safety
Sure, they intend to be available for a lifetime to keep serving you and generations to come with the best investment packages, but in the highly unlikely case where Doubble.ng folds up, your capital and pending interest will be paid to you because your money is insured by the CBN and NDIC.
Simplicity
To get your investment benefits, all you have to do is select any of the Doubble packages via the Doubble.ng website or within the OneBank mobile banking app. Unlike MMM that requires you to get down liners before you can get your capital and returns, Doubble.ng does all the work for you. Invest, relax and enjoy the benefits of making a great choice in due time.
Effectiveness
The purpose of investing is to grow your wealth. While MMM promises a get rich quick scam, Doubble.ng offers a process that actually enables your money pay you back at a future date, in a manner that you choose to receive it frequently and regularly.
How?
Double has various packages to suits different needs.
For example, the Doubble Lumpsum is an investment package that lasts for 10 years, you save a lump sum that appreciates for 5 years, then you receive your benefits in the following 5 years.
In simple terms, if you save 1,000,000, it is locked for 5 years, then in the 6th
year, you start receiving your returns which will sum up to 2,000,000 at the end of the 10th year.
What could be better than your 10 years goal being achieved by investing for just 5 years?
This type of investment is effective if you receive a lump sum from a major contract and choose to invest in, it can come in handy in the next 7-9 years when you need to expand your business.
Check out the other amazing packages that are available on their site: doubble.ng
JOIN OUR PULSE COMMUNITY!
Recommended articles
Aliko Dangote the richest man in Africa just got richer
NGX: Indices decline marginally by 0.01%
10 interesting things to know about Iwaju a Disney production based on an African culture
Moët & Chandon illuminates the holiday season with the vibrant effervescence of champagne & the spark of light
Boost sales for your e-commerce business this holiday season with these tips
Wonderland Lagos 2022: The most exciting holiday experience to storm Lagos Nigeria
Twitter Blue launch paused indefinitely as Elon Musk, Apple disagree over app fees
CBN spends $11.24 billion to stabilize the Naira in 7 months
The decision of Zambia's president to sell his private jet for a cheaper one is being met with backlash